The FDA approved Eugene "Neil" Fachon's last hope to live, and now they have halted the very clinical trial they had approved.
Fachon is facing a death sentence. The 20-year-old from East Greenwich has an incurable form of pediatric cancer — Diffuse Intrinsic Pontine Glioma (DIPG).
Each year there are approximately 300 to 350 new cases of DIPG diagnosed in the U.S. — usually in children under ten. There is a zero survival rate for those diagnosed with DIPG, according to experts at the Weill Cornell Brain and Spine Center, who spoke with GoLocal on Friday.
Fachon was diagnosed on March 4 of this year at Mass General Hospital and was told that he had approximately three months to live, according to Dean Fachon, the father of Neil.
FDA Give and Take
Once the United States Food and Drug Administration (FDA) gave its blessing for a critical clinical trial and after undergoing required CT-PET, MRI and blood tests, a venous catheter was embedded in Neil's neck near his collarbone. The catheter is used to administer the medication, which happens 6 times a day, every day, for as long as two years.
Then, after ten days of treatment in April, the FDA canceled the approval for the trial. The FDA said their "concerns stem from its re-classification as 'ingredients' of some of the raw materials the Burzynski Research Institute uses to synthesize antineoplastons," according to Neil's father.
"All we are asking for is the FDA to allow what they have already approved to go forward — it is literally our son's last best hope," said Neil's father.
On Friday morning, Neil's parents held a much delayed conference call with a review panel of five physicians that included Dr. Patricia Keegan of the FDA's Division of Oncology Products — all to no avail. The panel refused to allow the trial to move forward.
For the Fachons, who been living in an extended stay hospital in Houston now for five weeks, the family is isolated, frustrated, and running out of hope. Family and friends in Rhode Island takecare of their home and keep a steady vigil.
Trying Every Option
The Fachon family is trying everything for their son.
"It is our sincerest hope that the people within the FDA will reconsider and reverse the decision to suspend the clinical trial Neil had been participating in. Neil is out of options, conventional treatments are ineffective and time is of the essence," said Kathleen Hagerty, the family's attorney. "We are prepared to petition the court if need be but would much prefer to come to a resolution with the agency that would permit Neil to resume and sustain his treatment, without which there is every reason to believe Neil will succumb to this cancer, possibly within weeks per his original diagnosis."
United States Senator Jack Reed too has joined the effort. "We have reached out to the highest level at the FDA and have been in contact with the White House," said Chip Unruh with Reed's office on Friday night.
Controversial Physician is Fachon's Last Hope
In April, Fachon was selected for an approved clinical trial by a Houston-based physician, Stanislaw Burzynski, who is the founder of the Burzynski Research Institute. Burzynski is highly controversial and now under review from the Texas Medical Board.
According to the federal government, the clinical trial, titled "A Study of Atengenal and Astugenal in Diffuse Intrinsic Pontine Glioma (DIPG)," which was first green-lighted in April of this year and is termed "experimental" is now marked on the website as "this study is ongoing, but not recruiting participants."
A Newsweek article published in February of this year outlined the yin and yang of Burzynski and his controversial approaches.
"As a young doctor in the 1970s, Burzynski began treating patients with antineoplastons, a collection of peptides, amino acids and amino acid derivatives he originally isolated from blood and urine. Since then, by his reckoning, he's used the drugs to treat over 2,300 cancer patients—though he isn't trained as an oncologist." The article goes on to recite his successes and the doctor's harshest critics.
According to Burzynski's bio, he has treated more than 8,000 patients, 2,300 for cancer, has authored more than 300 journal articles, and registered 244 patents across the world.
In a statement from the FDA on Friday night, Angela Stark said, "Regarding the FDA's discussion with the family, the agency is continuing to work with the family to help find safe, alternate treatment options."
Regardless of the success rate of Burzynski, the Fachon family is hoping beyond all hope that the once-approved trial can move forward.
More:
http://www.law360.com/articles/797540/fda-rebuked-for-blocking-cancer-patient-s-treatment
http://www.golocalprov.com/news/FDA-Closes-Last-Option-for-20-Year-Old-RI-Cancer-Patient-Facing-Death
---
If you would like to help Neil Fachon (story above), you can contact Congressman Jason Chaffetz, Chairman of the House Oversight Committee at whistleblower@mail.house.gov or call 202-225-7751 or House Switchboard…ask for House Oversight..202-224-312 and if you prefer to write a letter…Congressman J. Chaffetz, 2236 Rayburn House O. B., Washington DC, 20515 There is a need to find out why the FDA is canceling treatment on a deadly brain tumor patient. Please investigate the actions of FDA Commissioner Keegan.
---
SnapChat: LukeWeAreChange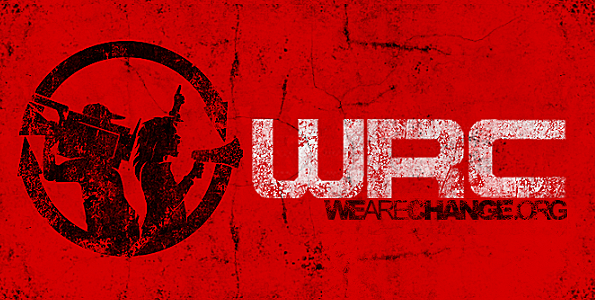 fbook: https://facebook.com/LukeWeAreChange
Twitter: https://twitter.com/Lukewearechange

---
-LIKE-COMMENT-SHARE-
Sign up become a patron and Show your support for alternative news
for 

Just 1$ a month

you can help support We are change

We use Bitcoin Too !  
12HdLgeeuA87t2JU8m4tbRo247Yj5u2TVP