Exciting news
Via.   WTC7Evaluation.org    BeyondMisinformation.org EurophysicsNews.org.
Earlier this week, the magazine of the European Physical Society, Europhysics News, published a 3,000-word feature article by Dr. Steven Jones, Dr. Robert Korol, Tony Szamboti, and Ted Walter, entitled 15 years later: on the physics of high-rise building collapses.
Europhysics News bills itself as the magazine of the European physics community. That sounds about right — given their circulation of around 25,000 copies per issue!
It is with great enthusiasm that we invite you to read the online version of the article, which can be accessed for free at EurophysicsNews.org. The hard copy will be distributed to the magazine's 25,000 subscribers in mid-September.
Europhysics News is the magazine of the European physics community. It is owned by the European Physical Society and produced in cooperation withEDP Sciences. It is distributed to all our Individual Members and many institutional subscribers. Most European national societies receive EPN for further distribution. The total circulation is currently about 25000 copies per issue.
60,000 and Counting!
That brings to a staggering 60,000 the number of engineers and scientists who will be exposed to our literature in the coming weeks — 35,000 who will receive a copy of World Trade Center Physics and 25,000 who will receive the current issue of Europhysics News.
You can help grow that number by purchasing copies of World Trade Center Physics in bulk — virtually at cost — and distributing them on your own, either by popping them in the mail or by handing them out.
Nearly 3,000 copies have been sold since World Trade Center Physics went on sale a few days ago. We've got 7,000 left in stock waiting to be distributed around the 15th anniversary of 9/11.
Place your bulk order by Monday, August 29, and you'll receive the package by Saturday, September 10 (this applies to U.S. residents only).
Join Us We Are Change New York
JUSTICE IN FOCUS
9/11 | 2016
A Weekend Symposium in NYC
Join co-sponsors Architects & Engineers for 9/11 Truth, the Lawyers Committee for 9/11 Inquiry, 9/11 Truth Action Project, NY State Legislative Action Project for 9/11 Justice, and the 9/11 Consensus Panel for a weekend symposium on the pursuit of 9/11 Justice 15 years after the fateful events of September 11, 2001.
Hundreds of researchers and activists will come together in the historic Great Hall of Cooper Union in New York City on Saturday, September 10, and Sunday, September 11, 2016.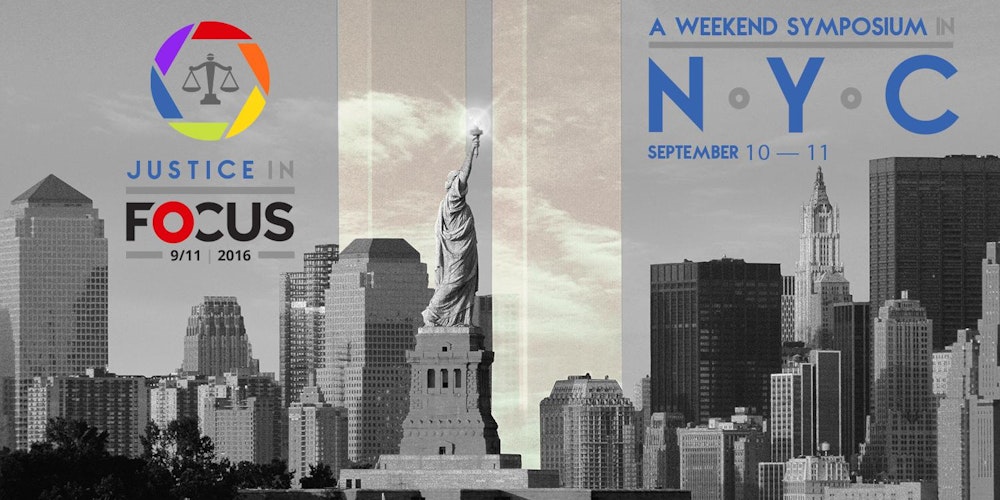 Together, in this 800-seat auditorium, we will discuss the state of ongoing efforts to expose the truth and obtain justice for the attacks that killed nearly 3,000 innocent victims at the World Trade Center and that continue to serve as the pretext for the Global War on Terrorism.
The conference will feature keynote addresses from renowned legal figures, as well as panel discussions on the role of the Deep State and the significance of the recently declassified 28 Pages, presentations by movement leaders and researchers, and day-long evidentiary hearings on the forensics evidence and eyewitness testimony at World Trade Center's destruction, which will be conducted by a panel of esteemed lawyers.
Day One:

Saturday, September 10, 2016
Master of Ceremonies: Mark Crispin Miller
Panel Discussion
Creating Our Enemies: From the Mujahadeen to ISIS
Wayne Madsen, J. Michael Springmann, additional speaker(s) TBA
Keynote Address
9/11 as "Strategy of Tension"
Judge Ferdinando Imposimato
Honorary President of the Supreme Court of Italy
Panel Discussion
Meet the "9/11 Truth Action Project"
Bill Jacoby, Sander Hicks, Wayne Coste
Presentations
World Trade Center Science:
Education and Research Lay the Groundwork for Justice
Richard Gage, AIA, and Dr. J. Leroy Hulsey, P.E., S.E.
Panel Discussion
28 Pages to 80,000 Pages:
Transparency as the Path to a New Investigation
Les Jamieson, Jeff Steinberg, additional speaker(s) TBA
Keynote Address
Lessons from Landmark Cases Applied to Prosecuting 9/11
Daniel Sheehan
Public Interest Attorney, Author of The People's Advocate
Roundtable Discussion
Justice in Focus:
Toward Prosecuting the Crimes of 9/11
Daniel Sheehan, Gary Null, Mark Crispin Miller, Wayne Madsen, additional speaker(s) TBA
Day Two:

Sunday, September 11, 2016
Participants
Master of Ceremonies
Dr. William Pepper, Esq.
Panelists (on various panels throughout the day)
Jane Clark, Michael Diamond, Yvonne Bushyhead, Bill Jacoby, Dave Meiswinkle, Mustapha Ndanusa, Mick Harrison, Andrew Kreig, Bill Veale, David Cole, Vance Green, Doug McKenzie, Les Jamieson, Barbara Honegger
Guest Panelists
Daniel Sheehan and Judge Ferdinando Imposimato
Presenters of Evidence
David Chandler (Physicist/Mathematician), Jonathan Cole (Civil Engineer), Richard Gage (Architect), Dr. J. Leroy Hulsey (Forensic Structural Engineer), Dr. Steven Jones (Physicist), Dr. Graeme MacQueen (Peace and Religious Studies), Tony Szamboti (Mechanical Engineer)
Here all about the incredible two-day program in this interview:
Listen Now at NoLiesRadio.org!
Ticket Information
Tickets for this one-of-a-kind event, which will mark 15 years since the 9/11 attacks, are on sale starting Saturday, July 23. An early-bird discount is available through Monday, August 15. The first 50 people to purchase tickets will receive an event poster signed by the keynote speakers and masters of ceremonies. Tickets prices are as follows:
Early Bird – Single Day: $20
Early Bird – Full Weekend: $30
Standard Online – Single Day: $25
Standard Online – Full Weekend: $35
At-the-door – Single Day: $35
At-the-door – Full Weekend: $45
Also… Download the Press Advisory and share widely!
__________________________________
Live Stream from Home: Full Weekend
This event will be Live-Streamed!  And this is not just your normal grainy boring live-stream video with people walking in front of the camera in the front row and that you can't hear who is saying what!
We are planning a "live-mixed" video stream via Google Hangouts on YouTube with two cameras and a direct feed from the projector and house sound. All of this can be brought to you for only $10 for the whole weekend.
After each session the video archive will be immediately uploaded to YouTube where you can watch it at your liesure via your private link!
So you can enjoy the Justice In Focus two-day symposium right from you own home.
Tickets for the Live Stream go on sale soon. Stand by!
___________________________________________
Do your part to ensure the success of this historic gathering by forwarding and posting this message and by encouraging friends and colleagues to attend. We look forward to seeing you there!
*************************************************************************************************
LOCAL ACCOMMODATIONS:
For affordable options close to Cooper Union, we recommend checking out:
You can also search for budget options on Hostels.com.
Follow WE ARE CHANGE on SOCIAL MEDIA
---
Sign up become a patron and Show your support for alternative news

We use Bitcoin Too !  
12HdLgeeuA87t2JU8m4tbRo247Yj5u2TVP