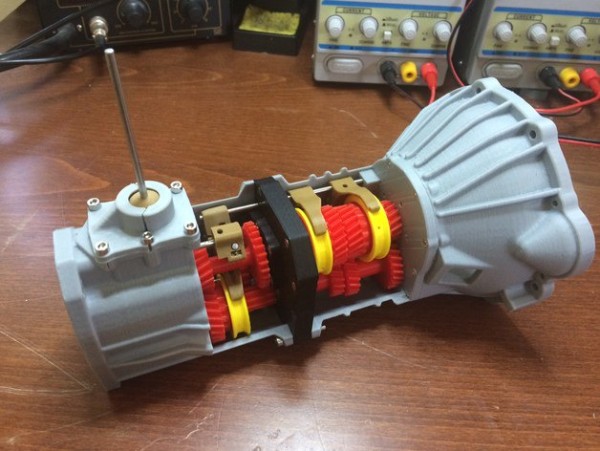 SOURCE: 3D Print
What would happen to manufacturing if a large number of people printed their own parts?
"So far 8 people have made the engine and many more are in the process."
Who says that you can't make anything useful on a desktop 3D printer? Sure, there are plenty of designs that you can find on 3D printing repository websites which make you question the motive of the designers — but at the same time, there are engineers and designers creating things that make you just stop and say, "WOW!"
One of these latter instances comes in the form of a 3D printed 5-speed transmission for a Toyota 22RE engine, created by a mechanical engineer named Eric Harrell of Santa Cruz, California. Not only does it look legitimate, but it also is completely functional.
You may recall a story that we did back in January about a 3D printed Toyota Engine. It was also designed by Harrell, after he completely reverse engineered a real Toyota 22RE engine. It received such a great reception from both Thingiverse users and the national media, that Harrell decided to take his creation one step further, providing this latest 3D printed transmission to complement the engine.
The two actually can be combined to create the ultimate piece of 3D printed machinery.