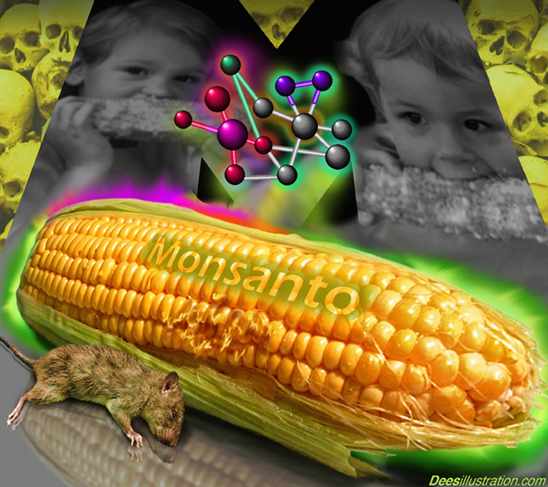 Source: AltHealth Works
Rock and roll has always been steeped in defiance of authority, and it has also been used as a tool for social change and protest for decades as well.
While most musicians choose to protest topics like illegal wars and occupations, or specific problems and injustices in certain songs, rarely if ever do they devote an entire album to protesting a single corporate entity.
But that's exactly what one legendary rock star is planning to do by mid-June 2015 with the release of a new album titled 'The Monsanto Years.'
Neil Young Boycott Against Monsanto Continues
First dipping his toes into the water by announcing a switch to organic cotton t-shirts and a boycott of GMO cotton ones, Neil Young, the rock star in question, is now going all-in with his new LP.
The album will feature Willie Nelson's sons Lukas and Micah as well according to this report from Rolling Stone, and it will be released on June 16th with an accompanying tour set to kick off on July 5th at the Summerfest in Milwaukee, Wis., titled the Rebel Content Tour.
Nelson is a co-founder of Farm Aid, a concert series which helps support small farmers, the very kind that have been under attack from Monsanto via lawsuits and false promises attached to their genetically modified seeds and agricultural chemicals.
Nelson's sons currently are members of a band called Promise of the Real, which will join Young for the album.
Among the Promise of the Real's newest tracks are titles like 'Seeds,' 'Rock Starbucks,' and 'Monsanto Years,' which Rolling Stone reported could be part of the joint album especially considering their titles which seem to be hand-crafted for inclusion on 'The Monsanto Years.'
Previously, Young has also called for a boycott against Starbucks for being a part of the Grocery Manufacturers Association which sued the state of Vermont over its GMO labeling law.
The Starbucks boycott was met by a considerable amount of media coverage, showcasing yet again the power of the celebrity in finally bringing certain issues to the mainstream.
For more information or for Young's upcoming tour dates, you can check out the Rolling Stone article here. Also, check out the video below of a secret show Young played with Promise of the Real in California on April 16, via the San Luis Obispo Tribune.