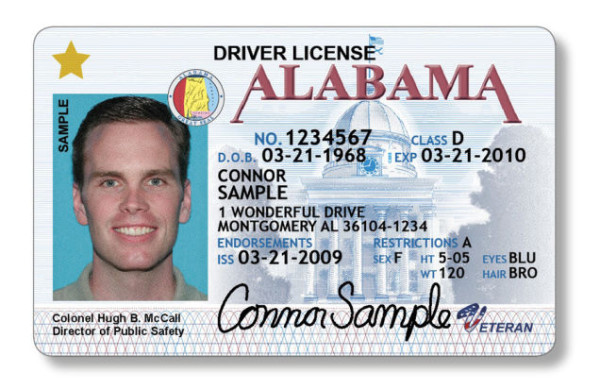 SOURCE: Police State USA
The ability to travel in the United States is about to become more restrictive as the TSA announces it will soon be enforcing new identification standards in American airports.
Beginning in 2016, passengers attempting to pass through a federal TSA checkpoint will be subject to the requirements of the REAL ID Act. To that end, the TSA will put higher scrutiny on travelers' identities, and will only accept a federal passport or a "REAL-ID" card, which is issued by the states to meet federal requirements. Passengers will not be allowed to fly through an American airport without submitting to the advanced federal specifications.
Both federal passports and REAL-ID cards require a number of unique personal identifiers to be stored together in government databases, including his or her full name, date of birth, Social Security Number, scanned signature, and other identifiers. Both cards require biometric data: a front-facing digital photograph of the passenger's face, which is ultimately used with a facial recognition database.
"It is a choice," flippantly explained David Fierro, the Public Information Officer for the Nevada Department of Motor Vehicles. "If you use a passport when you're traveling you don't have any problems. If you use your driver's license as identification, you'll need to either apply for the Real ID card or get a passport."
ORIGIN OF 'REAL ID'
The enhanced security measures stem from the passage of the REAL ID Act of 2005, a U.S. law enacted by President Bush that states that a Federal agency may not accept state-issued identification cards without complying with a number of enhanced standards of the REAL ID Act.
The states were given a number of years to comply, and many moved to pass their own laws to meet the benchmarks of the REAL ID Act. Due to some sluggish response, DHS extended the compliance deadline several times.
Unfortunately, most states were all too willing to bend to the requirements of the federal government in order to obtain "state certifications" of compliance. To signify their compliance with the federal standards, many states are now issuing identity cards emblazoned with gold stars in the corner.
According to the Department of Homeland Security, only Arizona, Idaho, Louisiana, Maine, Minnesota, New Hampshire, New York, and American Samoa have not met REAL ID standards as of January 2015. By DHS estimates, 70%-80% of all U.S. drivers are already carrying around REAL ID cards or live in states that have received extensions for compliance.
Some states have even gone as far as to require the applicant to present birth certificates, W-2 tax forms, bank statements, and/or pay stubs to verify one's identity before handing out the new REAL-ID cards. Some cards have RFID chips embedded in them.
Among the 39 benchmarks of the REAL ID Act, state ID cards have to be scannable with a bar code reader, and the states are required to share access to an electronic database with all other states.
Once DHS begins enforcing the REAL ID standards, Americans without a compliant state ID will be effectively prohibited from flying at a commercial airport. Passengers would need to obtain passports even to fly on planes that never leave the United States.
THE ILLUSION OF SECURITY
The REAL ID Act was ostensibly sold as a security enhancement to protect the country against terrorism and illegal immigration. It received overwhelming support from both Republicans and Democrats, passing 388-43 in the House and 99-1 in the Senate.
However, a few rose in opposition to REAL ID, including Congressman Ron Paul (R-TX), who was perhaps its most outspoken critic. Dr. Paul, a former presidential candidate, called REAL ID a "Trojan horse" which "transform[s] state drivers licenses into de facto national ID cards." In an impassioned speech on the House floor on February 9, 2005, Paul laid out a number of specific objections to H.R. 418:
The REAL ID Act establishes a national ID card by mandating that states include certain minimum identification standards on driver's licenses. It contains no limits on the government's power to impose additional standards. Indeed, it gives authority to the Secretary of Homeland Security to unilaterally add requirements as he sees fit.
Supporters claim it is not a national ID because it is voluntary. However, any state that opts out will automatically make non-persons out of its citizens. The citizens of that state will be unable to have any dealings with the federal government because their ID will not be accepted. They will not be able to fly or to take a train. In essence, in the eyes of the federal government they will cease to exist. It is absurd to call this voluntary.
Republican Party talking points on this bill, which claim that this is not a national ID card, nevertheless endorse the idea that "the federal government should set standards for the issuance of birth certificates and sources of identification such as driver's licenses." So they admit that they want a national ID but at the same time pretend that this is not a national ID.
This bill establishes a massive, centrally-coordinated database of highly personal information about American citizens: at a minimum their name, date of birth, place of residence, Social Security number, and physical and possibly other characteristics. What is even more disturbing is that, by mandating that states participate in the "Drivers License Agreement," this bill creates a massive database of sensitive information on American citizens that will be shared with Canada and Mexico!
This bill could have a chilling effect on the exercise of our constitutionally guaranteed rights. It re-defines "terrorism" in broad new terms that could well include members of firearms rights and anti-abortion groups, or other such groups as determined by whoever is in power at the time. There are no prohibitions against including such information in the database as information about a person's exercise of First Amendment rights or about a person's appearance on a registry of firearms owners.
REAL ID cards streamline the process for the centralization and federalization of our private biometric data, while offering very little true benefit. In the words of Congressman Ron Paul, the program "offers us a false sense of greater security at the cost of taking a gigantic step toward making America a police state."
Its difficult to argue otherwise when passports may soon be necessary to travel domestically.