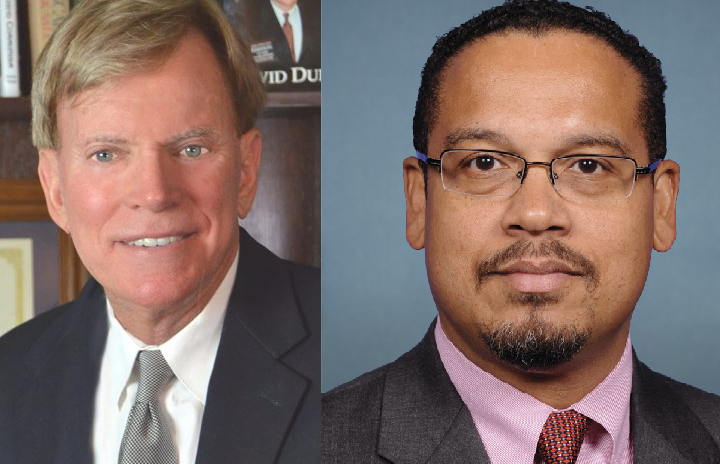 The infamous David Duke has endorsed Keith Ellison, the first Muslim to be elected to Congress, to replace Debbie Wasserman-Schultz as the new chairman of the Democratic National Committee.
The story of an American journalist who has been held in the United Kingdom for the last five months while police investigate his Facebook post, gained traction after a video surfaced online on Feb. 1.
While Americans are distracted by the Super Bowl, and President Trump's latest executive orders, both the public and the majority of media are ignoring the crucially important foreign policy decisions that are affecting the relationship between the United States and Iran.
The Trump administration announced Friday that it is imposing new sanctions against 25 individuals and companies it deems to be associated "with Iran's ballistic missile program," just days after Iran said it would stop using the U.S. dollar in response to President Trump's travel ban.
U.S. military officials are reportedly looking into claims that President Trump approved his first military operation last week without sufficient intelligence, ground support or adequate backup preparations.
Members of Parliament have voted by a majority of 384 in favor of triggering Article 50, giving a landslide victory to Brexit supporters.
The Philippine police have announced that they are suspending their controversial war on drugs until "corrupt" officers can be rooted out, the chief of the force said on Monday, following the killing of a South Korean businessman.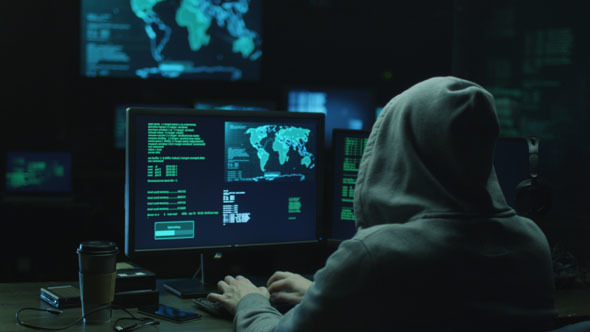 Four Russian FSB agents who are all IT-related have been arrested for collaboration with the Central Intelligence Agency.
An eight year old girl named Nawar Al-Awlaki was shot and killed on Sunday in the rural Yakla district of al-Bayda province, in southern Yemen.
President Trump's first military operation both increased the civilian death toll in war-torn Yemen, and served as a reminder that with such close ties to Saudi Arabia, Trump's foreign policy shares a stark resemblance with the policy used by his predecessor regarding the poorest country in the Middle East.
It felt like only moments ago that the United States was on the brink of war with Russia, but now it looks like China is set to take the number one spot on America's international rival list.
The Japanese scientist Yoshinori Ohsumi has scientifically substantiated that fasting is good for one's health, reports the Komsomolskaya Pravda Russian newspaper.
REVIEW: 'Cahill vs. Kalma' pits man against machine with surprisingly symbiotic results Written by Dustin Schoof True artists take risks, even in the face of uncertainty. After spending years fronting power rock trio The Almighty Terribles, singer-songwriter and guitarist Dave Cahill tunes in to a much different frequency on his new concept album, Cahill vs. Kalma (due out Oct. 31). The result is a fascinating, sci-fi sonic collision between Cahill (who provides the "human" perspective of the narrative, along with vocals and guitar) and fellow multi-instrumentalist Brian "Kalma" Herman (the "robotic" voice in the equation); The Matrix meets Her, scored by Gary Numan. More digital than dirge, Cahill vs. Kalma finds its balance in a fusion of acoustic guitars and electronic beats. The album — a three-year undertaking — also features guest instrumentation from Alex Radus, Andy Janowiak and Dallas Vietty. Standout track "Don't, Man" is an up-tempo ditty that swings with a futuristic sock-hop beat. The lead single, "Future Shock," slows down the tempo ever without losing punch or depth. There is a subtle, Frank Zappa-esque nuance to the way Cahill approaches the music, while the song titles alone provide a quick, and clear, glimpse into the dystopian, machine-versus-man theme laid out in his lyrics. "Did you ever think that this day would come? The machines control everyone, super-intellgent and waiving a hundred guns" he ponders in the hypnotic "Singularity." Yet, it's within that clash of ideals and scoffing at mankind's disturbingly addictive dependence on machines that Cahill and Herman create a harmonious, symbiotic sound. In turn, the two have a created a new music sub-genre: Borgstep. Cahill vs. Kalma is the kind of album that deserves to be heard in full. It is an experience more than it is a collection of songs and random thoughts, or blips and bleeps, if you will. Sure, it may seem a bit odd, surreal, trippy, spacey or a combination of all four. Yet Cahill vs. Kalma consistently sparks with creativity. When artificial intelligence eventually enslaves us all, Cahill vs. Kalma is the soundtrack the robots will be slamming to. davecahill I'm a songwriter, multi-instrumentalist, producer, political activist, web developer and small business owner. I have composed and produced 5 albums.or original music and have performed hundreds of...
A Florida man in West Palm Beach braved the oncoming storm to crash a local weather reporter's coverage of Hurricane Matthew and preach the word of Harambe.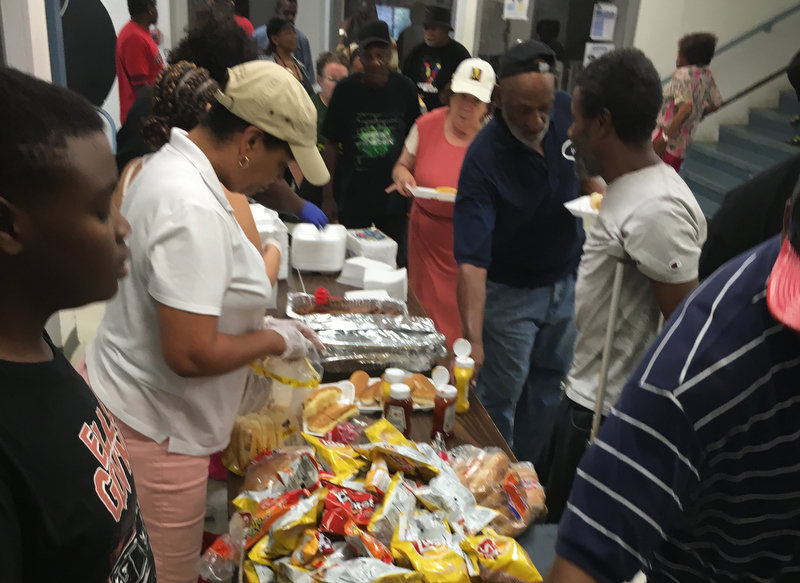 A 29 year old NJ woman Lauren Puryear used coupons as a tool to bring thousands of meals to people in need at her local homeless shelter and has pledged to feed 30,000 people by the end of this year.
In this video Luke Rudkowski interviews Nassim Haramein about his new scientific breakthrough proving consciousness that he debuted at Burning man. Haramein has spent over 30 years researching and discovering connections in physics, mathematics, geometry, cosmology, quantum mechanics, biology, chemistry, as well as anthropology and ancient civilizations.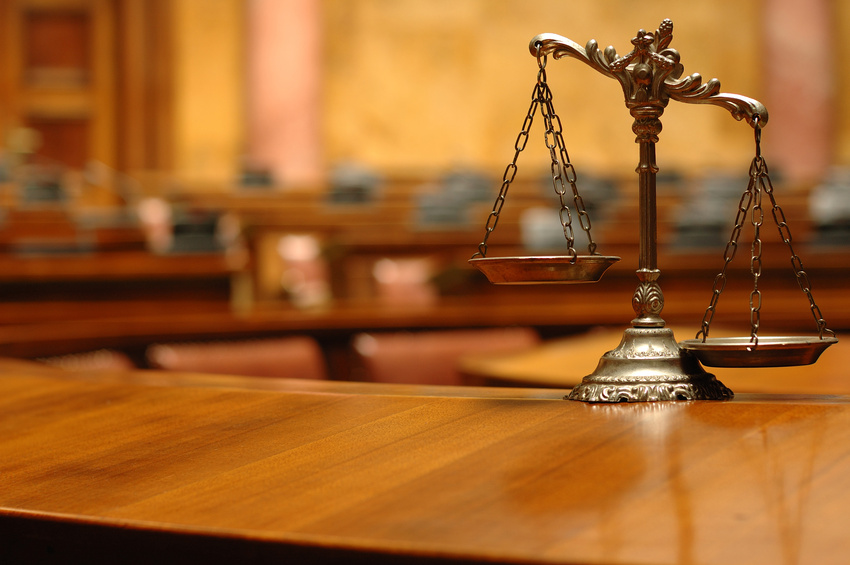 I'm not a constitutional scholar, I have no degree in law, but the following information I have put together paints a clear picture that the people of the states where feasible, can lawfully challenge corruption at the core of their government institutions to the highest level of the state courts. Corruption in the courts has always existed. There is a deep history of Bar Association corruption, corrupt to their cores, involving bribery both local and international, that if left unchecked by the people is poised to deliver more long-term consequences. The Bar Association is a self-regulating entity. It doesn't swear an oath to the Constitution, it swears an oath to itself at the end of the day. They are controlled. They fear their entire career can be stripped away from them if they step out of step with the Bar. A radio show run by Wes Winston of Florida argues that the entire Bar Association should be regulated like every other business. They self-regulate themselves, and this creates a climate for internal corruption the state has enforces no authority over. This is a violation of basic checks and balances in government. So what is the solution? The Citizen Grand Jury! Two types of citizen grand juries exist that I can follow. One is to be implemented only by citizens as a grand jury, and the other seems to be a citizen-initiated mock trial with little track record of its jurisdiction. Citizen Grand Juries (CGJ) are a concept that has been around for some time. Commonly, they are formed independent of the state and are fully constitutional but get little resolve. The first type of Citizen Grand Jury is one that has had a bad rap in the media. White supremacists call for citizen grand juries, but this doesn't mean citizen grand juries are bad, it simply means that bad people have used them. Bad people can control the courts as well, so what difference does it make if a white supremacist or several of them have initiated citizens grand juries before? With proven racism in the state-controlled courts against black people, what argument is there about racism and how  it is related to this process of civil democratic checks and balances? What lawful actions can be taken to...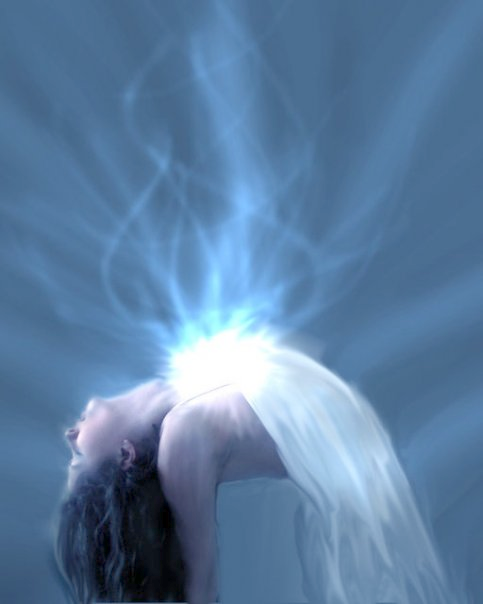 Self-Liberation: The Freedom of Embracing Vulnerability Be the change you wish to see in the world. We are told that this is to be our ultimate aim. But what does it mean? And how do we even begin to do it? We may realize that our own personal evolution is the key to bringing about a greater shift in consciousness on this planet. After all, our entire social world is simply the result of the collective belief systems that underlie and drive human behavior. If we recognize that the world is merely a reflection of the minds and hearts of the billions of human beings who inhabit it, we realize that each of us is first and foremost responsible for transforming the one thing that is solely under our influence and control: ourselves. It all starts with liberating ourselves. As Above, So Below. As Within, So Without. So what kind of change do we wish to see in the world? For most of us, the dream is a society free from the tyranny of power structures that dominate our lives and stifle our potential. It is a world in which we are free to pursue our dreams, realize our goals, and unleash the extraordinary engines of human creativity and innovation in order to achieve our greatest destiny. Many of us begin a journey of looking on the outside, lamenting large-scale injustice and oppression, assigning blame for all of the darkness plaguing humanity. Once we've "seen the light," we feel a burning urge to speak our truth…to expose the systems we have found to be the root cause of human suffering. We may spend a great deal of energy working to convince people that they are being manipulated and controlled by outside forces. And this is a wonderful thing. In many cases, we succeed. We lead people to understand the harm that comes from corrupt establishments we are operating under. We attempt to open minds and hearts to the ideals of true liberty and peace. But how can we really convince others that they should be free, sovereign beings, if the majority of people have been so imprisoned by their own fears, insecurities, and self-imposed limitations? How do we tell...
We know society is messed up. We know the world needs to change. We watch documentaries about it, we post about it on Facebook, we talk about how humanity needs to "wake up"… but we also got bills to pay. We still need to survive. So for many of us, most of our creative energy is spent slaving at an unfulfilling job, while the little bit of energy we have left is spent getting louder and angrier about the world's problems… usually behind computer screens. There is no denying that awareness is important. Without the awareness of a problem, there is little incentive to change. But… when are we going to get to the "change" part? This is precisely what the "powers that be" are deathly afraid of. Change. REAL change; not the "word" change, not "change" as this trendy topic of conversation… But ACTUAL FORWARD MOVEMENT. We can keep talking about their dark political agendas for all they care. As long as we remain divided in our corners, endlessly conceptualizing about what's going on in the world and who is to blame… while NEVER actually stepping into our OWN creative power. Our own potential. Our own purpose. We are awake. We are conscious. Now what? It's time to get "out of our heads" and back into our lives. It's time to stop looking at "them" and start looking at each other. THAT'S where our real power is. It is you, me and everyone of us who make what society is today. Where is our focus? How do we spend our creative energy? Are we nurturing our passions? Are we using our best talents for causes we believe in? Are we helping one another bring to life the ideas that will transform the world? We start asking ourselves those questions… and the "big scary Elite" will start wetting their pants. Because that was their ONLY power; directing our attention, our energy and our focus away from our own. And the moment we start cutting off distractions and act on this infinite potential of ours… It's game over for them. Because the revolution we've all been waiting for will come when we finally use our own lives as weapons of mass...
Independent journalists are exposing the tragedy of our election. The demand for alternative news is on the rise and the collapse of the two-party system that controls it is becoming inevitable as people turn away from corporate sponsored programming and towards free and independent media online. Voters must be conscious of why mainstream media blocks alternative presidential choices and start exploring media that doesn't have an agenda for "more of the same." Only six major corporations have been hijacking the elections in a multitude of ways. By controlling 90% of the media, their political opinions are forming the common person's political lexicon in the U.S.A. If the average person knows nothing outside of the two establishment candidates, the media remains successful and keeps their financial backers happy. The media has a long history of funding candidates campaigns. When a major shareholder in media has shares in other corporations, such as a military contractor for example. One can imagine that the media is going to create news that is profitable for war. This can include propaganda to support the pro-war candidates. When both parties have pro-war candidates, the media simply needs to keep you away from the information that can lead to different election results. They don't want anti-war candidates like Jill Stein or Gary Johnson to make an impact. They want to keep us buying their lie, that if you vote outside the two parties, you will let the worst candidate win, so you have to vote. They want to keep us buying their lie, that if you vote outside the two parties, you will let the worst candidate win, so you have to vote for the lesser of two evils. The media is the propaganda wing of government, financed and sold out to apply propaganda towards Macavelian outcomes, to divide and rule. As propaganda is a tool to keep people acquiescent to real problems in society that we can unify on, they censor the information and keep a narrow world perspective.  They push to keep people in an old paradigm, that when we push harder on the same path we have been going on, towards corporatism and war, the world will improve on its own. This lie only appears to...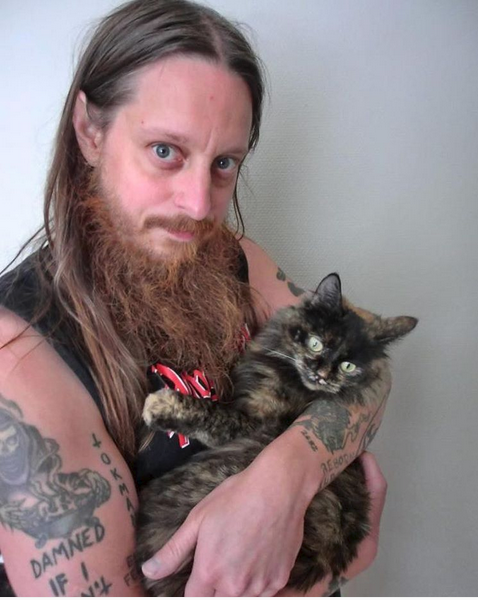 People love cute furry felines that's no secret for one singer Gylve "Fenriz" Nagell learned that people's emotions can be paw-sitively influenced by cuteness after inadvertently being elected to his local town council as a back up representative in Kolbotn, Norway because of his cat "Peanut Butter."
Article via The Free Thought Project
Article via The Anti-Media
Article via The Free Thought Project
Article via The Anti-Media
Article via The Free Thought Project
The crackdown has begun. In a blog post by Scott Spencer, director of product management for sustainable ads, posted on Wednesday, Google said it has banned 200 publishers from accessing its Adsense advertising service for posting fake news stories.
Badlands National Park posted several facts about climate change on its official Twitter account Tuesday afternoon, sharing statistics that migh contest the beliefs of President Donald Trump's new administration.
Supreme Court Judge overseeing corruption probe dies in plane crash
(via Jay Syrmopoulos of TFTP)
Comments made by Donald Trump's adviser have been compared to the classic dystopian novel, pushing it to become the sixth best-selling book on Amazon.
Follow Us
@Lukewearechange