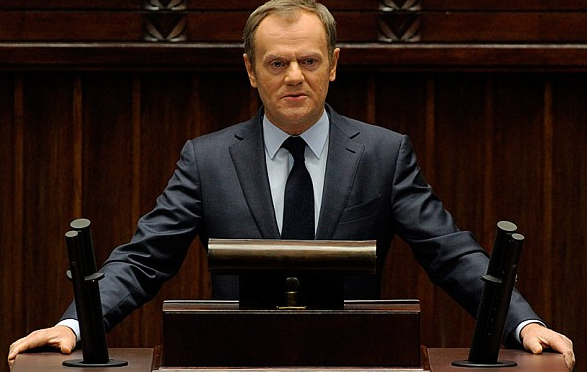 Poland's Prime Minister Donald Tusk said on Sunday it was essential to prevent Russia's seizure of Crimea expanding into a wider regional conflict.
"We should be able to stop Russia in its aggressive moves precisely in order to avoid a conflict," Tusk told reporters on Sunday after an extraordinary meeting with party leaders.
But he said doing nothing was also not an option.
"History shows – although I don't want to use too many historical comparisons – that those who appease all the time in order to preserve peace usually only buy a little bit of time."
Poland shares a border with Ukraine and large parts of the western part of the country were Polish before World War Two. Warsaw's foreign policy is driven by a fear of its former overlord Russia pushing west into Ukraine and threatening Poland's own borders.
Poland played an important role in brokering the deal that ended violent conflicts between pro-Europe protesters and the government of President Viktor Yanukovich, a Russian ally, and that led eventually Yanukovich's ouster.
Asked on Sunday if the United States had military options on the table to address the crisis, U.S. Secretary of State John Kerry told CBS television that President Barack Obama "has all options on the table."
(Reporting by Karolina Slowikowska; Editing by Sonya Hepinstall)