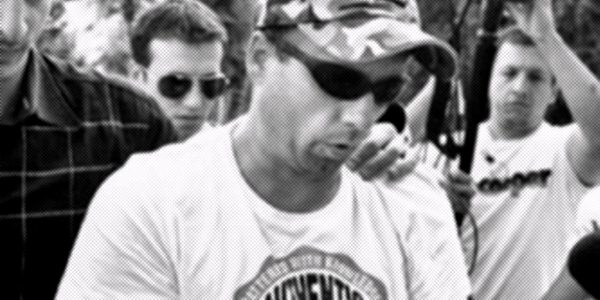 Guccifer, a hacker whose high-level breaches have targeted figures such as George W. Bush and Colin Powell, was reportedly caught in Romania yesterday. The man accused of using the now famous pseudonym is 40-year-old Marcel Laz?r Lehel, who had already been caught and sentenced to three years' supervised release for dozens of similar charges in 2012, reports Softpedia.
Guccifer's list of targets is extensive: In addition to Bush and Powell, he's successfully breached accounts belonging to a U.S. senator, former FBI and Secret Service agents, members of the Rockefeller family, a senior U.N. official, members of the Council on Foreign Relations, and Sidney Blumenthal, an aide to Bill Clinton.
Using Blumenthal's email accounts, Guccifer distributed memos to Secretary of State Hillary Clinton about the 2012 attack in Benghazi.
In May 2013, Guccifer leaked Sex and the City author Candace Bushnell's unpublished manuscript. He's also posted previously unpublished scripts for shows such as Downton Abbey, among a spate of attacks on television and movie celebrities.
Guccifer has also targeted dozens of politicians, entertainers, and athletes in Romania. Just weeks ago, when the hacker breached the private emails of George Maior, the head of the Romanian Intelligence Service, agency representatives said they were confident the hacker would be caught.
Romanian authorities say Lehel "accessed, repeatedly and without authorization, by bypassing security measures, email accounts belonging to public figures from Romania, with the purpose of gaining possession of confidential information found in their electronic mailboxes," reports Softpedia.