Okay we are not going to say we told you so … BUT WE TOLD YOU SO ! 
Watch it we know it hurts it will be Alright we will help you Work through it !
In this video Luke Rudkowski talks about the breaking news of Bernie Sanders endorsing Hillary Clinton just now in New Hampshire. This latest news is making Bernie Sanders supporters furious as they feel tricked and lied to by Bernie.We go over all the previous news we covered before warning you that this would happen. Remember we are only supported by you and you only invest in us on https://wearechange.org/donate/ and make sure we can expand our operation.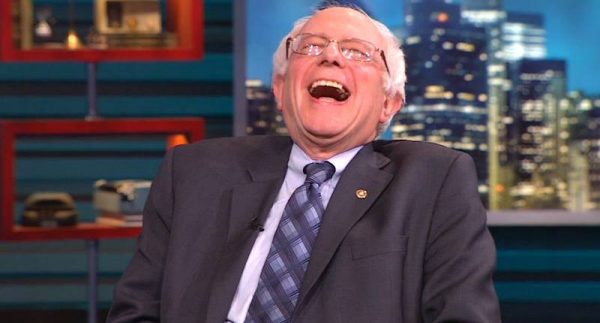 Sources
https://www.youtube.com/watch?v=S8BTM…
http://www.vox.com/2016/5/24/11745232…
http://www.theroot.com/articles/polit…
http://www.realclearpolitics.com/vide…
https://twitter.com/CNNnewsroom/statu…
http://dailycaller.com/2016/07/12/peo…
http://www.nytimes.com/2016/06/02/ups…
https://www.youtube.com/watch?v=EEz6E…
https://www.youtube.com/watch?v=5L3tM…
http://www.esquire.com/news-politics/…
https://www.youtube.com/watch?v=fMpY_…
https://www.youtube.com/watch?v=H0qS-…
http://thehill.com/blogs/ballot-box/p…
http://thelibertarianrepublic.com/gar…
http://www.cnn.com/2016/07/03/politic…
http://www.breitbart.com/tech/2016/07…
http://www.politico.com/story/2016/07…
https://www.youtube.com/user/wearecha…
Support WeAreChange by Subscribing to our channel HERE https://www.youtube.com/subscription_c…
Visit our main site for more breaking news https://wearechange.org/
Patreon https://www.patreon.com/WeAreChange?a…
SnapChat: LukeWeAreChange
Facebook: https://facebook.com/LukeWeAreChange
Twitter: https://twitter.com/Lukewearechange
Instagram: https://instagram.com/lukewearechange
Rep WeAreChange Merch Proudly: https://wearechange.org/store
OH YEAH since we are not corporate or government WHORES help us out https://wearechange.org/donate
We take BITCOIN too
12HdLgeeuA87t2JU8m4tbRo247Yj5u2TVP