Clinton Foundation donations fell by 37 percent after reports uncovered evidence that foreign donors received special favors from Hillary Clinton's State Department.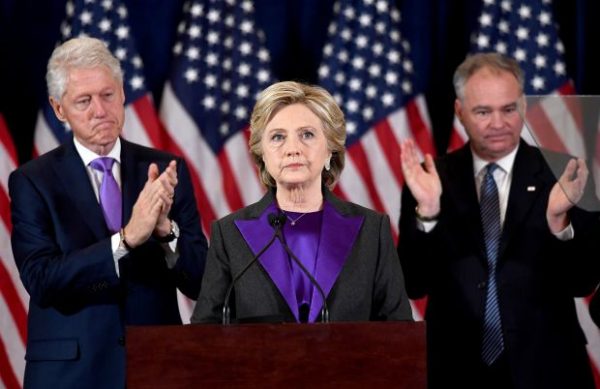 This news comes after tax records revealed that the Clinton Foundation received $108 million in overall donations in 2015, which is a significant drop from the $172 million it received in 2015.
In early 2015, reports showed that the Clinton Foundation received millions in donations from foreign governments, with nations like Saudi Arabia donating between $10 million and $25 million.
Clinton's credibility also came into question in April 2015 when reports revealed that as Secretary of State, she was instrumental in the process of approving a deal that signed over the sale and transfer of 20 percent of the United States' uranium production to the Russian government. All the while, the Russian-backed company Uranium One was giving generous donations to the Clinton Foundation that came to a total of nearly $2.35 million.
2015 was also the year when a group of Haitians surrounded the New York offices of the Clinton Foundation in January, demanding to know what the foundation had done with all of the money it received in donations that were supposed to help relief efforts after a 7.0 magnitude earthquake killed over 200,000 people and left 1.5 million homeless in 2010.
In addition to a decrease in donations, the revenue the Clintons received in speaking fees also plummeted from $3.6 million in 2014 to $357,500 in 2015.
The money the Clintons collected in speaking fees was a hot topic during the Democratic primary, after it was revealed that they made at least $7.7 million for about 40 secretive speeches to big banks like Goldman Sachs and UBS.
It was not until 2016 that copies of transcripts from Hillary Clinton's infamous speeches to Wall Street banks were released. In addition to unveiling that Clinton believed it was an "oversimplification" to say that big banks were responsible for the 2008 financial crisis, the emails also showed her talking points about how she was "kind of far removed" from the middle class, and how she believed in having both a public and a private position on issues.
Follow Rachel Blevins on Facebook and Twitter.