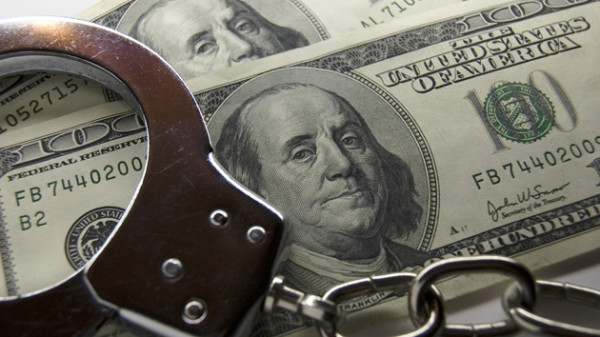 Source: Forbes
Five of the world's largest banks, including JPMorgan Chase & Co and Citigroup Inc, were fined roughly $5.7 billion, and four of them pleaded guilty to U.S. criminal charges over manipulation of foreign exchange rates, authorities said on Wednesday.
A fifth bank, UBS AG, will plead guilty to rigging benchmark interest rates, the U.S. Justice Department said.
U.S. banks JPMorgan Chase and Citigroup will pay $550 million and $925 million in criminal fines, respectively, as part of their guilty pleas.
British banks Barclays Plc will pay $650 million in criminal penalties and Royal Bank of Scotland Plc $395 million. Each will plead guilty to one felony count of conspiring to fix prices and rig bids for U.S. dollars and euros in the foreign exchange spot market.
Euro dollar traders at four of the banks described themselves as members of "The Cartel" and used an electronic chat room and coded language to manipulate exchange rates to increase profits, the Justice Department said.
The $5.7 billion total includes $1.6 billion in fines separately imposed by the U.S. Federal Reserve on the five banks.
Separately, the Fed fined Bank of America Corp $205 million for unsound practices in foreign exchange.
Barclays also will pay an additional $1.3 billion to settle with the New York State Department of Financial Services, the U.S. Commodity Futures Trading Commission and the UK's Financial Conduct Authority, authorities said.
As part of the agreement, Barclays will fire eight bank employees involved with rigging foreign exchange rates, the New York regulator said.
In addition, Barclays will pay a $60 million criminal penalty for violating an earlier non-prosecution agreement with the Justice Department to resolve a probe of the manipulation of the London interbank offered rate, or Libor, and other benchmark interest rates.
Swiss-based UBS will separately plead guilty to manipulating Libor and other benchmark interest rates. It will also pay a $203 million criminal penalty for breaching a 2012 non-prosecution agreement with the Justice Department over Libor.
The fines announced on Wednesday follow agreements in November with many of the same banks over currency trading and bring total penalties to nearly $9 billion, the Justice Department said.