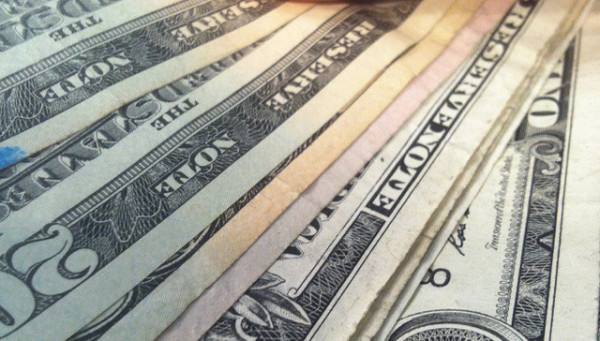 Source: CNN
In a rare joint action with attorneys general for each of the 50 states, the Federal Trade Commission says four cancer charities run by extended members of the same family conned donors out of $187 million from 2008 through 2012 and spent almost nothing to help actual cancer patients.
Each of the charities charged were the subject of extensive reporting by CNN in 2013. And in each instance, none of the four charities would comment. We were ordered out of the building at the Cancer Fund of America in Knoxville, Tennessee, and were the object of an obscene gesture by the CEO of The Breast Cancer Society in Mesa, Arizona.
The Cancer Fund of America is run by James Reynolds Sr. His son James Reynolds Jr. is the CEO of the Breast Cancer Society. Another charity, the Children's Cancer Fund of America, is run by Rose Perkins, the ex-wife of the elder James Reynolds. He's also the CEO of the fourth charity, Cancer Support Services.
The government says the charities claimed to provide direct support for cancer patients, breast cancer patients and children with cancer.
"These were lies," the government's complaint says.
Jessica Rich, chief of the FTC's Bureau of Consumer Protection, says that in all, the charities spent about 97% of donations they received either on private fundraisers or on themselves. Only 3%, she says, went to help actual cancer patients.
According to the complaint, funds donated to help cancer patients instead went for personal use, in often lavish ways.
"[D]onated funds were used to pay for vehicles, personal consumer goods, college tuition, gym memberships, Jet Ski outings, dating website subscriptions, luxury cruises, and tickets to concerts and professional sporting events," the complaint says.
"Most of what we are doing is bringing actions against fraud," says Rich. "And this is as about as bad as it can get: taking money away from cancer victims."
There was also what the FTC calls "rampant nepotism" at play in all of the charities. For instance, at the Breast Cancer Society, James Reynolds Jr. hired his wife, Kristina Hixson, to be his public relations manager. The complaint states that he also hired Hixson's two sisters, her son by a previous marriage, her mother and her step-nephew. According to the complaint, Hixson's mother had been a caterer. At the Breast Cancer Society, she was hired to write grant applications.
Moreover,on their tax returns, each charity claimed millions of dollars in donated goods shipped to overseas locations on behalf of cancer patients. The complaint says the charities never owned any of the goods in question and simply paid a fee to a private firm in South Carolina to ship the goods, called gifts-in-kind. CNN went to Guatemala in early 2014 to investigate anyone who may have received those gifts and could find no evidence that they even existed.
As a result of the complaint, two of the charities say they will close their doors. Both the Breast Cancer Society and the Children's Cancer Fund of America are being dissolved, according to the complaint. James Reynolds Jr. faces a judgment of more than $60 million in fines and Rose Perkins, who runs the Children's Cancer Fund of America, faces a judgment of around $30 million.
Under a proposed final order, the judgment against Reynolds Jr. will be suspended when he pays $75,000. The judgments against Children's Cancer Fund of America will be partly met upon liquidation of its assets, and the judgment against Perkins will be suspended due to her inability to pay.
The FTC's Jessica Rich, however, said there are few assets left. Government regulators will be lucky to recover $1 million, she told CNN.
As for James Reynolds Sr., he will contest the charges in the complaint, the government says. CNN hasn't yet been able to reach attorneys for Reynolds Sr., his son or Perkins for comment, but in a message posted on the Breast Cancer Society website, Reynolds Jr. said:
"While the organization, its officers and directors have not been found guilty of any allegations of wrong doing, and the government has not proven otherwise, our Board of Directors has decided that it does not help those who we seek to serve, and those who remain in need, for us to engage in a highly publicized, expensive, and distracting legal battle around our fundraising practices."