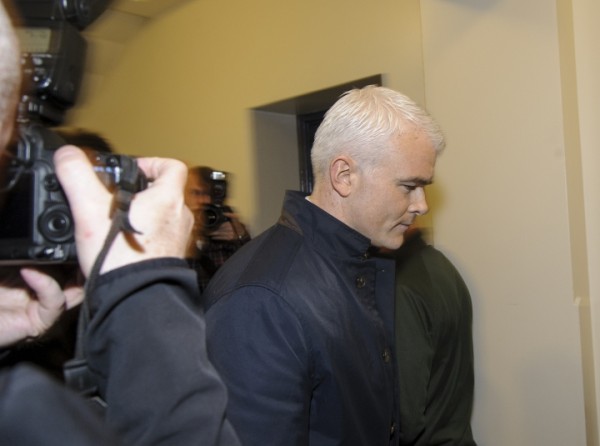 Former CEO of Glitnir bank Lárus Welding was sentenced yesterday to five years in prison for breach of trust in the so-called Stím Case, RÚV reports.
Jóhannes Baldursson, former director of capital markets at Glitnir, received a two-year prison sentence, and Þorvaldur Lúðvík Sigurjónsson, former head of Saga Capital, was sentenced to 18 months in prison, both for breach of trust. The sentences were announced in the Reykjavík District Court. The defendants are also to pay defense costs.
All three were charged because of loans given to the company Stím for the purchase of stocks in Glitnir Bank and FL Group. The stock purchase amounted to almost ISK 25 billion (USD 192 million, EUR 176 million). It was financed in large part with a loan from Glitnir bank, the only collateral being the stock itself. The accused all pleaded not guilty .
Despite extensive questioning in the Reykjavík District Court, it's still not clear who was in charge of the holding company Stím. Registered leaders of the company did not appear to be its actual directors.
Lárus was previously acquitted by the Icelandic Supreme Court in the so-called Vafnings Case. Moreover, he was acquitted in the Reykjavík District Court in the Aurum Case, a verdict which was revoked by the Supreme Court.
Jóhannes recently received a three-year prison sentence in a case regarding a loan given by Glitnir bank to a company owned by Birkir Kristinsson.
Þorvaldur Lúðvík has decided to appeal the verdict and still proclaims his innocence.