Twelve people have been reportedly killed in a possible repeat of the Nice, France terrorist attack after a truck was driven into a market in western Berlin,
Breitscheidplatz,
Germany near the famous WW2 memorial
Kaiser Wilhelm Church
injuring scores of people, local media reported, citing police.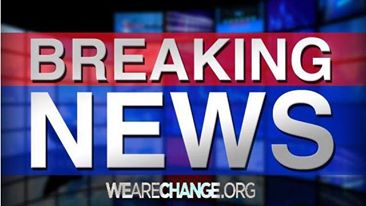 "Police confirm that a truck ploughed into a Christmas market at Breitscheidplatz in Berlin-Charlottenburg," local newspaper Berlin Morgen post stated.
Police have confirmed that two people were involved in the attack one suspect has been arrested the other person a passenger is dead.
Police have now retracted the earlier statement above and believe that the passenger found may have been the original driver of the truck. German authorities confirmed that the passenger was a police national.
Twelve people have been reported DEAD and forty-eight people have been injured according to local media.
Update:#Berlin police say there were 2 attackers, 1 is dead, another has been arrested. #Breitscheidplatz

— Anna Ahronheim (@AAhronheim) December 19, 2016
BREAKING: Person suspected of crashing truck into Berlin Christmas market has been taken into custody – ZDF https://t.co/9Op56cUYwt

— BNO News (@BNONews) December 19, 2016
Berlin Morgenpost live streamed the incident. Video shows a huge truck smash into the middle of the market on Berlin's Breitscheidplatz near the famous anti-war memorial the
Kaiser Wilhelm Church t
hat was bombed by America in world war II and never repaired as a monument to the perils of war.
The suspect was  later arrested miles from the scene at victory column.
This follows an assassination today of a Russian diplomat where the attacker shouted "we die in Allepo you die now Allahu Akbar."
The truck attack has not yet been connected but ISIS has used this tactic before several times. Earlier this summer in July a self proclaimed jihadist used a truck to mow down scores of people and then again more recently another jihadist in the U.S. used the same tactic at Ohio State University.
A witness Emma Rushton, who was in the market, saw the truck speed past her at least going 40mph.
Rushton told Sky News she only missed being caught in the chaos because she had climbed up some steps to take a seat.
"The stall that we bought our mulled wine from was completely crushed. People were tearing off wooden panels to get out," Ms. Rushton said.
She added, "It was not an accident. It was going 40mph, it was in the middle of the market. There was no way that it could have come off the road and it showed no signs of slowing down."
Witness Emma Rushton tells Sky News about a truck 'attack' at a crowded Christmas market in Berlin https://t.co/QVYtoKaRvK

— Sky News (@SkyNews) December 19, 2016
Another witness presumed to be the Berlin Morgenpost live stream videographer said "I heard a big noise and then I moved on the Christmas market and saw much chaos…many injured people," Jan Hollitzer, deputy editor in chief of Berliner Morgenpost, told CNN. "It was really traumatic."
Lorry just ploughed through Christmas market in #berlin. There is no road nearby. People crushed. I am safe. I am safe pic.twitter.com/63iWMmdSKr

— Emma Rushton (@ERushton) December 19, 2016
Truck drives into a crowded Christmas Market in #Germany's #Berlin.
Many people injured. Many unconscious on the ground. Reports of a shot.

— Polla Garmiany (@PollaGarmiany) December 19, 2016
What we know so far
Here's what we can tell you about tonight's fatal collision:
A lorry crashed into a busy Christmas market in Breitscheidplatz, Berlin, at around 8.15pm (local time) tonight

Police confirmed that nine people died during the incident, with many more injured

The truck tore through festive booths, seating and wooden stands outside the landmark Kaiser Wilhelm Memorial Church, in the west of the city

A large Scania truck with its windscreen smashed on the pavement was pictured alongside the market

Berlin police say one of those killed was a passenger in the lorry

One person, possibly the driver, was arrested near the crash scene, officers added

Federal prosecutors, who handle terrorism cases, have taken over the investigation, according to justice minister Heiko Maas, who added in a tweet 'we are mourning with the relatives' of the victims.

Police have warned that people stay inside but have released a tweet saying that there are no indications of further dangerous incidents.
Currently, there are no indications of further dangerous situations in the city near #Breitscheidplatz.

— Polizei Berlin Einsatz (@PolizeiBerlin_E) December 19, 2016
We'll bring you more updates as soon as they come in.