www.activistpost.com
Put this in the "What in the hell are they thinking?" category, but the Department of Homeland Security's (DHS) protectors of the friendly skies, the Transportation Safety Administration (TSA) has
submitted another request
for high explosives via the Federal Business Online website today, and has issued a
Limited Source Justification
for three businesses to provide the material: Hallowell Manufacturing LLC, Omni Explosives Inc, and Tripwire Operations Group.
How long can Monsanto ignore the mounting actual scientific evidence that their technology is not only failing to live up to its promises, it's putting public health at risk?
Yesterday, I got as close as any media physically can to Barrett Brown, the American journalist that was locked up in late 2012 for pasting a hyperlink in a chatroom, which federal prosecutors alleged contained leaked credit card data from the Statfor hacks.
Even as revelations continue to emerge about the full extent of government surveillance, and databases of every stripe seem to be on the rise, we cannot ignore some of the victories.
Little by little, we are beginning to see a roll-back of some of the surveillance state.
From highways to small towns, the high-tech surveillance grid is being exposed and is provoking outrage among fully informed citizens. In recent months we have seen Seattle police deactivate a Wi-Fi surveillance network after it was exposed that the little white boxes identified across the city were really a mesh network that could surveil any member of the public possessing an Internet-ready device.
That's right.
An elderly woman violated her probation by leaving bread crumbs out in her yard for crows and will remain behind bars.

Eighty-one-year-old Mary Musselman was first arrested last month for feeding bears in her backyard. One of the bears was euthanized over it because the Fish and Wildlife Service said the bears might learn not to be afraid of people anymore and then get aggressive.
Lo and behold: Washington, D.C., the capital of the United States and the center of federal government, has decriminalized the possession and consumption of small amounts of marijuana.
A  young mother is furious after Facebook banned photos of her son born with a severe birth defect.
The crisis in Crimea is heralding the rise of a new era of American energy diplomacy, as the Obama administration tries to deploy the vast new supply of natural gas in the United States as a weapon to undercut the influence of the Russian president, Vladimir V. Putin, over Ukraine and Europe.
Above: 9M-MRO, the aircraft involved.
A Malaysia Airlines Boeing 777-200ER has disappeared over where the Gulf of Thailand becomes the South China Sea, and neither the airline nor authorities are sure of its whereabouts or fate.
Flight MH370 left Kuala Lumpur, Malaysia at 12:41am local time Saturday and disappeared at 2:40am. It was meant to land in Beijing at 6:30am local time but, as we write this, it is already past 10am without any sign of the aircraft. The last radio contact and position on FlightRadar24 shows it traveling on course at 35,000 feet.
The FDA's standards for approving new drugs are inconsistent and lacking in important areas, according to an analysis conducted by researchers from Yale University and published in the Journal of the American Medical Association.
"Not all FDA approvals are created equally," researcher Nicholas Downing said.
According to the researchers, the study is the first to systematically examine the FDA's drug approval standards, and it calls into question the assumption that all drugs prescribed in the United States are safe or effective.
The District of Columbia City Council voted Tuesday to decriminalize possession of small amounts of marijuana in the nation's capital.
Mayor Vincent Gray said he intends to sign the measure, which replaces jail time with civil fines but does not legalize the use, possession, sale or growing of pot. Congress still has veto power, though that is considered unlikely given the divided control of each chamber, The Washington Post notes.
The U.S. Department of Defense released the 2014 version of its Quadrennial Defense Review (QDR) yesterday, declaring the threat of climate change impacts a very serious national security vulnerability that, among other things, could enable further terrorist activity.
Released every four years, the QDR is a broad outline of U.S. military strategy discussing how to maintain global U.S. military hegemony. Like the 2010 document, the 64-page 2014 QDR again highlights the threats posed to national security by ever-worsening global climate disruption.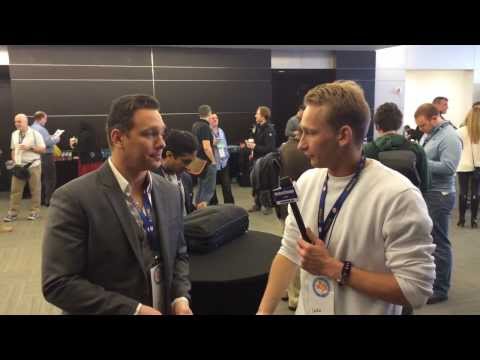 Luke Rudkowski and Ben Swann: Ukraine, RT, and Big Money in Journalism
http://www.youtube.com/watch?v=Czwe94nGTxk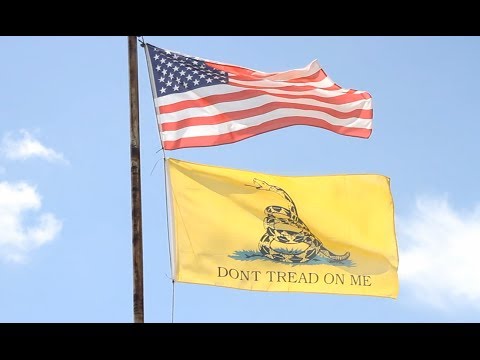 Danny Lopez-Calleja is the owner of Crossfit Soul Miami, a gym where he commits himself to improving others by using his past hardships as a drug addict as the catalyst for change.
Video by Red Pill: http://www.youtube.com/LifeLibertyNow
follow luke on https://twitter.com/Lukewearechange
https://facebook.com/LukeWeAreChange
http://instagram.com/lukewearechange
https://plus.google.com/1023224594778…
Support us by subscribing here http://bit.ly/P05Kqb
http;//www.facebook.com/wearechange.org
Check out our merchandise: http://wearechange.org/store/
Become a member of The Sponsor Lounge and get exclusive behind the scenes content while helping us grow! Join us today!http:///www.wearechange.org/donate
Song title "Hammerhead" from http://www.freestockmusic.com/2012/rock-production-music/free-hard-rock-stock-music-hammerhead/
http://www.youtube.com/watch?v=5Zwu9Ifrx7Q