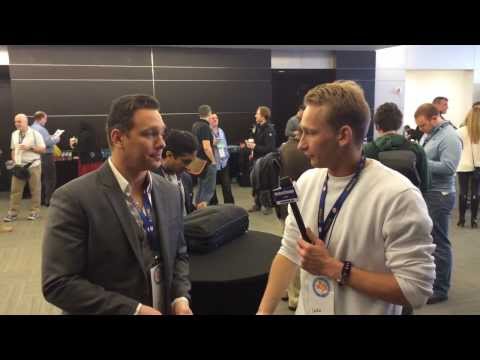 Luke Rudkowski and Ben Swann: Ukraine, RT, and Big Money in Journalism
http://www.youtube.com/watch?v=Czwe94nGTxk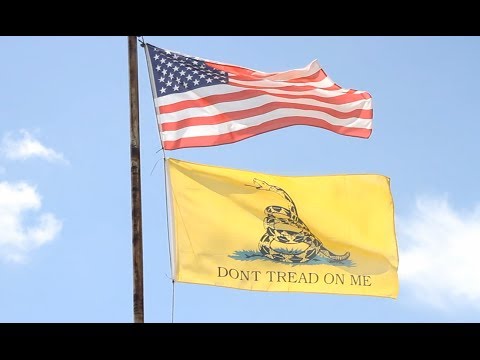 Danny Lopez-Calleja is the owner of Crossfit Soul Miami, a gym where he commits himself to improving others by using his past hardships as a drug addict as the catalyst for change.
Video by Red Pill: http://www.youtube.com/LifeLibertyNow
follow luke on https://twitter.com/Lukewearechange
https://facebook.com/LukeWeAreChange
http://instagram.com/lukewearechange
https://plus.google.com/1023224594778…
Support us by subscribing here http://bit.ly/P05Kqb
http;//www.facebook.com/wearechange.org
Check out our merchandise: http://wearechange.org/store/
Become a member of The Sponsor Lounge and get exclusive behind the scenes content while helping us grow! Join us today!http:///www.wearechange.org/donate
Song title "Hammerhead" from http://www.freestockmusic.com/2012/rock-production-music/free-hard-rock-stock-music-hammerhead/
http://www.youtube.com/watch?v=5Zwu9Ifrx7Q
The New York Times is reporting that the CIA took what Sen. Mark Udall (D-Colo.) called "unprecedented action" against the Senate Intelligence Committee in response to an investigation of the spy agency's actions following the 9/11 attacks.
According to Tech in Asia, Singapore-based Bitcoin exchange platform First Meta's 28 year old CEO Autumn Radtke committed suicide. Reasons are currently unknown. [UPDATE: Tech in Asia has updated the article to emphasize that suicide is only suggested and not certain] First Meta is a Singaporean start up company that runs a exchange platform for virtual currencies such as Bitcoin.
The U.S. Attorney for the Northern District of Texas today filed a motion to dismiss 11 charges against Barrett Brown in a criminal prosecution that would have had massive implications for journalism and the right of ordinary people to share links. EFF has written extensively about the case and had planned to file an amicus brief on Monday on behalf of several reporters groups arguing for the dismissal of the indictment.
An American anchor working for state-owned television station Russia Today quit on air on Wednesday. Liz Wahl, in the network's D.C. bureau, announced she could no longer be "part of a network that whitewashes the actions of Putin. I'm proud to be an American and believe in disseminating the truth, and that is why, after this newscast, I am resigning."
www.conservativeoutfitters.com
The Wall Street Journal: Facebook announced Wednesday new restrictions on promoting guns on the social network, amid pressure from groups favoring gun control.
Details of a leaked phone call between EU foreign affairs chief Catherine Ashton and Estonian foreign affairs minister Urmas Paet suggest that the US-backed opposition was responsible for hiring snipers who gunned down protesters in Kiev and not the deposed government of Viktor Yanukovich, as the media widely claimed.
On February 25 at 5:59 a.m., the Monterey County Sheriff's Department, Salinas Police Department and the FBI orchestrated the simultaneous arrests of 6 King City police officers. Included in the apprehensions for corruption charges were former Police Chief Nick Baldiviez, acting Police Chief Bruce Miller and his civilian brother Brian Miller.
The New York Times is reporting that the CIA took what Sen. Mark Udall (D-Colo.) called "unprecedented action" against the Senate Intelligence Committee in response to an investigation of the spy agency's actions following the 9/11 attacks.
The [Senate Intelligence] committee has spent several years working on a voluminous report about the detention and interrogation program, and according to one official interviewed in recent days, C.I.A. officers went as far as gaining access to computer networks used by the committee to carry out its investigation….
In yet another example of how the recent Ukrainian "revolution" was nothing more than an Anglo-American destabilization of a foreign nation for geopolitical purposes, recent appointments to political posts inside Ukraine should serve as clear evidence of that fact.
In addition to the appointment of national positions to individuals belonging to the neo-Nazi Fascist Svoboda party, RT reports the installment of even more questionable characters, party affiliations aside.
Made it safe to AUSTIN TEXAS hit me up if you have some story ideas that I can do down here, want to hang or even have a crash spot #WRC
via Instagram @LukeWeAreChange
The vast bulk of the commentary issuing from American commentators about the Russian military action in Ukraine involves condemning exactly that which they routinely advocate and which the U.S. itself routinely does. So suffocating is the resulting stench that those who played leading roles in selling the public the attack on Iraq and who are still unrepentant about it, such as David "Axis of Evil/The Right Man" Frum, have actually become the leading media voices condemning Russia on the ground that it is wrong to invade sovereign countries; Frum thus has no trouble saying things like this with an apparently straight face: "If Russia acts the outlaw nation, can it be expected to be treated as anything but an outlaw?"
www.dailymail.co.uk
No 10 aide arrested over child porn: Police quiz 62-year-old who advised Cameron  on web filters and was tipped for peerage
Patrick Rock was one of David Cameron's  closest aides

The 62-year-old was involved in drawing  up policy on child porn

But he quit after allegations against him  were revealed

Unmarried aristocrat was tipped for  peerage only weeks ago
One of David Cameron's closest aides has  resigned after being arrested on child pornography allegations.