The New York Police Department has detained prominent peace activist and former CIA agent Ray McGovern, with witnesses saying he was "yelling in pain" during arrest. McGovern was detained ahead of a David Petraeus speech that he planned to attend.
McGovern was detained before the start of a talk between former CIA director David Petraeus, retired US Army Lt. Col. John Nagl, and author Max Boot on American Foreign Policy at the 92nd St Y., an Upper East Side cultural community center.
Anti-war group 'The World Can't Wait' said the activist was arrested "at protest of speech." He was reportedly prevented by security from entering, charged with criminal trespass and disorderly conduct, and will not be arraigned until Friday. The group has called for McGovern's release on Twitter and Facebook.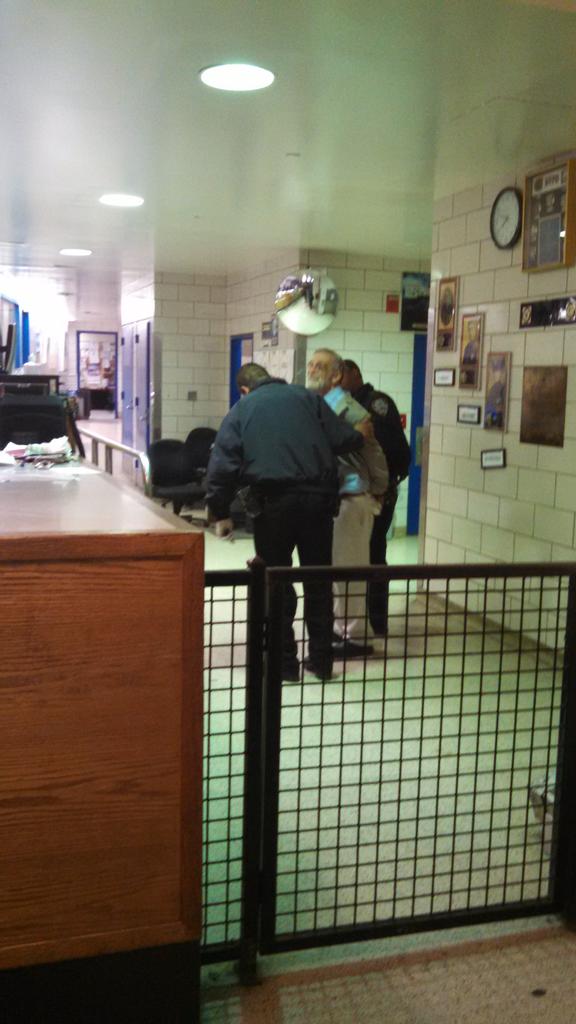 Boyd Bushman – His Last Interview: A Documentary on Area 51 and UFO's over Tucson, Arizona
Shortly before Boyd Bushman passed away on August 7, 2014, he was video recorded candidly speaking about his personal experiences with Area 51, UFOs, aliens and anti-gravity ideas. Boyd was a retired Senior Scientist  for Lockheed Martin. His career spanned over forty years, was awarded many patents, and included work with defense contractors Hughes Aircraft, General Dynamics, Texas Instruments, and Lockheed Martin.
Noam Chompsky and Stefan Molyneux of Freedomain Radio on the Israeli Palestinian conflict

The current issue of the National Rifle Association's American Warrior magazine just hit, and in it, the gun lobby comes out squarely in favor of warrior cops. An article titled, "If You Were a Cop, What Would You Drive?" opens with a photo of an armored personnel carrier-style vehicle juxtaposed with a Volkswagen van. Rick Stewart, the host of the NRA's Life of Duty Patriot Profile series, wonders, "Why should SWAT teams be forced to deploy in a glorified bread-truck?" (It is unclear why a hippie bus is the other alternative.)
By Deena Stryker  http://sacsis.org.za
An Italian radio program's story about Iceland's on-going revolution is a stunning example of how little our media tells us about the rest of the world. Americans may remember that at the start of the 2008 financial crisis, Iceland literally went bankrupt.  The reasons were mentioned only in passing, and since then, this little-known member of the European Union fell back into oblivion.
As one European country after another fails or risks failing, imperiling the Euro, with repercussions for the entire world, the last thing the powers that be want is for Iceland to become an example. Here's why:
Five years of a pure neo-liberal regime had made Iceland, (population 320 thousand, no army), one of the richest countries in the world. In 2003 all the country's banks were privatized, and in an effort to attract foreign investors, they offered on-line banking whose minimal costs allowed them to offer relatively high rates of return. The accounts, called IceSave, attracted many English and Dutch small investors.  But as investments grew, so did the banks' foreign debt.  In 2003 Iceland's debt was equal to 200 times its GNP, but in 2007, it was 900 percent.  The 2008 world financial crisis was the coup de grace. The three main Icelandic banks, Landbanki, Kapthing and Glitnir, went belly up and were nationalized, while the Kroner lost 85% of its value with respect to the Euro.  At the end of the year Iceland declared bankruptcy.
Wednesday at the Aspen Institute's "Washington Ideas Forum," Defense Secretary Chuck Hagel said we are living through, "historic, defining times," that will result in a, "new world order."
When questioned about the ongoing global chaos by the national correspondent for The Atlantic, James Fallows Hagel said, "I think we are living through one of these historic, defining times. I think we are seeing a new world order."
"What we're seeing in the Middle East with ISIL is going to require a steady, long-term effort. It's going to require coalitions of common interests, which we are forming," he added.
CLICK READ MORE TO SEE THE VIDEO
By Zeeshan Aleem  / http://mic.com/
President Obama has repeatedly championed his administration as the "most transparent in history," but much of the American media has concluded the opposite — that it's unrivaled in its zeal to block access to its own affairs, prosecute whistleblowers and surveil journalists for pursuing a sensitive story.
The Washington Post reports that a White House Correspondents Association seminar held this weekend functioned as a forum for members of the press to share tales of woe regarding the administration's opacity. USA TodayWashington bureau chief Susan Page ranked the administration "more restrictive" and "more dangerous" to the press than any other in history.
In this video Luke Rudkowski interviews Australian public intellectual and Professor Clive Hamilton about this area of specialty Geo Engineering. In this video Clive tells us how Bill Gates, the Jason Group, CIA, raytheon and big oil companies are working on geo engineering.

He is a member of the Board of the Climate Change Authority of the Australian Government, and is the Founder and former Executive Director of the The Australia Institute. He regularly appears in the Australian media and contributes to public policy debates. Hamilton was granted the award of Member of the Order of Australia on 8 June 2009 for "service to public debate and policy development, particularly in the fields of climate change, sustainability and societal trends".
The U.S. congress confidential report shows CIA, in collarbone with senior Saudi intelligence officials created and funded the so-called Islamic state in Iraq and Syria (ISIS).
The recent report by the congress intelligence committee has found that a network of Saudi-backed jihadists was trained in Jordan by CIA agents and financially assisted by affluent Saudi princes. Elsewhere in the report, it came that CIA was aware a week earlier about ISIS' imminent move to overrun Mousl, Iraq's second largest city.
by Jon Brodkin – http://arstechnica.com/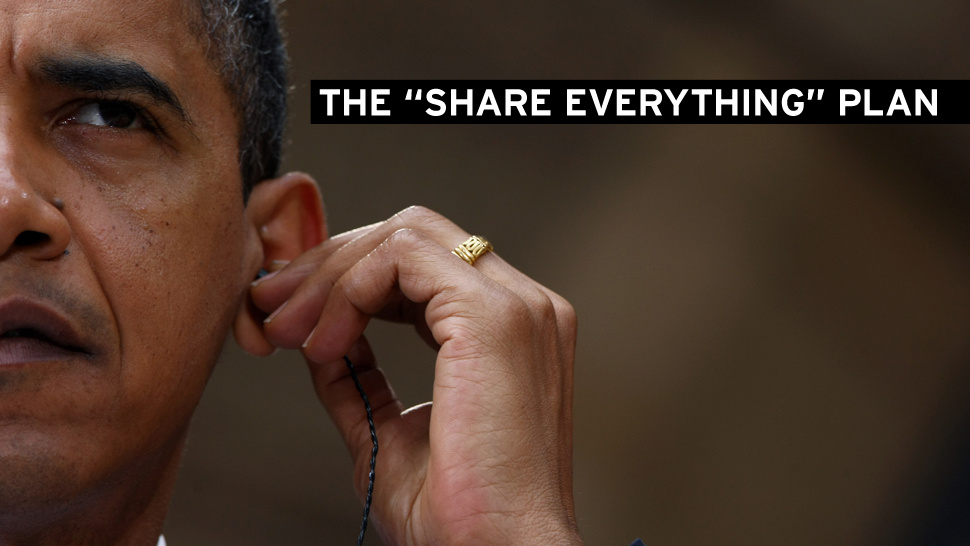 The tech press has competition from Verizon Wireless.
Verizon's wireless subsidiary is bankrolling a tech site called SugarString. It looks kind of like a regular news site at first glance, but scroll to the bottom and you'll see the words, "Presented by Verizon," followed by this disclaimer: "These articles were written by authors contracted by Verizon Wireless. The views expressed on SugarString may not necessarily reflect those of Verizon Wireless."
The site has headlines such as "Why The Future Of Anonymous Browsing Lies In Hardware," "Drag Queen Lady Bunny Speaks on Controversial Facebook Policy," and "Just How Terrible Is Hungary's Proposed Internet Tax?"
SEATTLE (CBS SEATTLE) – The Seattle Times said the paper is "outraged" to learn that the FBI created a fake news story on a "bogus" web page in order to plant tracking software in the computer of a bomb threat suspect.
The FBI fabricated a story to look like a news piece with an Associated Press byline about bomb threats against Lacey's Timberline High School in 2007, according to documents obtained by the Electronic Frontier Foundation (EFF) and revealed by the ACLU on Monday. The FBI also created a fake email link "in the style of the Seattle Times" including details about subscriber and advertiser information. This link was then sent to the suspect's MySpace account.
When the suspect clicked on the bogus link, the hidden FBI software forwarded his location and Internet Protocol information to bureau agents. The juvenile suspect was identified and arrested on June 14 of 2007.
Jon Swaine / http://www.theguardian.com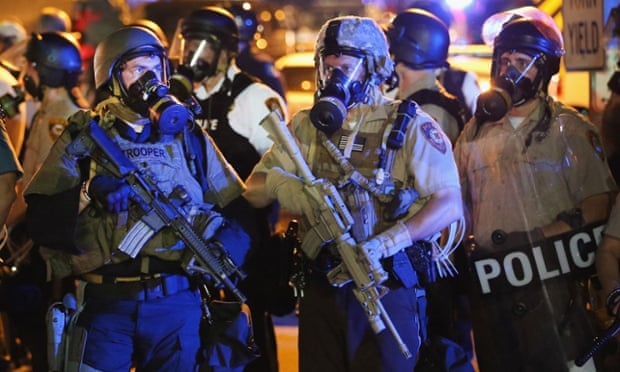 St Louis County police has spent $172,669 since August on teargas, grenades, pepper balls and other civil disobedience equipment
The police department overseeing the protests in Ferguson, Missouri, over the killing of an unarmed 18-year-old has spent tens of thousands of dollars replenishing their stocks of teargas, "less lethal" ammunition and riot gear in advance of a potential revival in demonstrations.
St Louis County police made the purchases amid concerns that hundreds of demonstrators will return to the streets if Darren Wilson, the officer who shot dead Michael Brown in August, is not indicted on criminal charges by a grand jury currently considering the case.
by Larry Hohol / http://www.policestateusa.com
BRADFORD COUNTY, PA — A motorist was viciously beaten, tasered, and maced repeatedly, then charged with 24 separate crimes and maliciously prosecuted for every one of them. He was beaten four (4) times over the course of 11-hours, and not once had he acted maliciously. The incident stemmed from his driving while on an unusually high dosage of legally-prescribed bipolar medication and a subsequent fender bender. Dash-cam footage revealed the extraordinary exaggerations made about the case — 2 years after it took place.
The Traffic Stop
Around 8:20 p.m. on March 8th, 2010, police received a 9-1-1 call regarding a car that had failed to stop after a minor traffic collision. The accident resulted in no injuries and no damage, but one of the drivers did not stop to exchange information. Pennsylvania State Police (PSP) dispatched troopers to investigate this alleged hit-and-run.
By John Vibes / http://thefreethoughtproject.com
A dance party in St. George, Utah was shut down over the weekend because the city will not allow people to dance without permits. However, "Heart of Dixie", the company who organized the event was actually under the impression that they had all of the permits that they needed.
The group has held their annual Halloween event "The Monster Mash" for the past three years in other areas of Utah. This year, they moved their event to St. George, but unfortunately the permit process is far more rigorous there than in other places where they had done business in the past.