Interested in learning more journalism, Sign up on our Journalism School Email List.
In this video Luke Rudkowski of WeAreChange talks to Sophia Lierenfeld who found herself at the annual pumpkin festival this year in New Hampshire as riots broke out. She wanted to know how in this random situation with only a cell phone what she could do to be an independent journalist and break the story.
To find out more about Sophia check out http://facebook.com/sophialierenfeld or
www.sophialierenfeld.de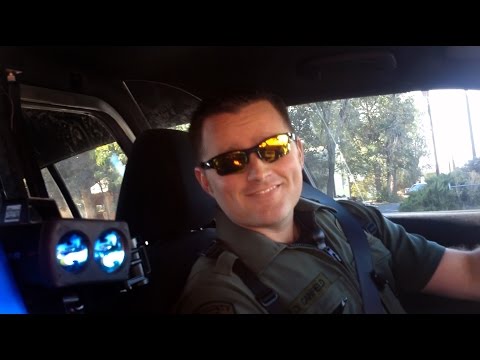 Libertarian Gavin Seim pulled over a police officer in an unmarked car the other day and gave him a recitation of the law that is an incredible viral video.
By Willie Nelson via Huffington Post
Last month at Farm Aid 2014, I was lucky to meet Phillip Barker, a Black farmer who, like many minority farmers, lost much of his farmland as a result of discriminatory lending practices by banks and the U.S. Department of Agriculture. Today, Phillip and his wife Dorathy farm the 20 acres they were able to hold on to in Oxford, North Carolina. Their farm is one of two Black dairy farming operations in the state of North Carolina. They also operate a nonprofit organization, Operation Spring Plant, which provides resources and training to minority and limited resource farmers, including a program that introduces young people to farming and provides youth leadership training. Phillip said one of his goals is to provide tools for the next generation and to help young people "come back to the farm to understand the wealth of the land."
"Wealth of the land." That's a powerful phrase.
Phillip believes the next generation must see a sustainable livelihood from the land, but the wealth he refers to can't be measured only in dollars. It is measured in the experience of working on the land, tending the soil, and caring for the animals and crops that grow from it. It's measured in the ability to be independent, to feed himself and his family. It's measured in the way he and Dorathy sustain and strengthen their community. It's measured in being rooted to a place and passing something valuable to the next generation.
Number of arrested unknown
KEENE, N.H. —After a brief calm, riots near the area of Butler Court in Keene, New Hampshire, flared up again Saturday night.
Dozens of rioters threw objects at police and set fires near Blake Street around 9:30 p.m., as police officers wearing riot gear pushed the crowd back.
Earlier Saturday afternoon, Keene police say they fired pepper balls into a crowd of hundreds around the Butler Court and Wincester Street areas to diffuse the riot. Rioters threw glass bottles into the crowd and tore down street signs.
The NYPD fired Lt. Jennara Cobb after she was found guilty of tipping off fellow cops in the 2010 scandal about wiretaps.
She's in a real fix now.
NYPD Lt. Jennara Cobb was fired two days after her Bronx conviction for leaking information to fellow cops in the ticket-fixing scandal, sources told the Daily News on Saturday.
Police Commissioner Bill Bratton signed a termination order for the 38-year-old lieutenant on Friday, according to sources.
Cobb was convicted Wednesday in a nonjury trial of official misconduct and other charges, and faces up to a year behind bars at her Dec. 4 sentencing. The head of the Lieutenants Benevolent Association remained optimistic that Cobb would get her job back.
Carey Wedler / http://theantimedia.org/
(TheAntiMedia) How does a non-violent man who once owned a store called "Nature's Garden" and who founded a religious center that offered free meals and prayer services…end up in jail?
He is born half black, subscribes to Islam, and refuses to be an informant for the FBI. He is then denied justice at every level of his fabricated arrest and trial.
Ayyub Abdul-Alim is a 36-year-old native New Yorker who was arrested in Springfield, Massachusetts on December 9, 2011 for "possession of a firearm and ammunition without a firearm identification card." Police records indicate he had no firearm on him at the time of arrest, yet he is serving  4-6 years for this crime.
By Sandra Fish / Colorado Public Radio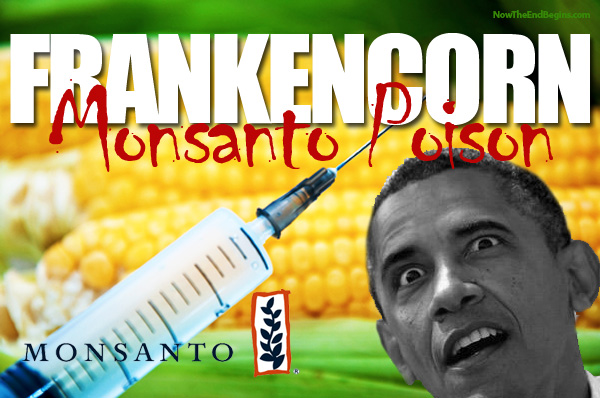 onsanto is donating $4.7 million to the campaign to oppose GMO labeling in Colorado.
Monday was the latest deadline for candidates and committees to report campaign contributions and expenditure to the Secretary of State's office.
Monsanto's contribution is the largest of the most recent reporting period from Sept. 11 to 24. The St. Louis-based agriculture company is a primary producer of genetically modified seeds.
The No on 105 committee has raised almost $10 million through Sept. 24, with Pepsico and Kraft Foods also giving more than $1 million each. The group begins running TV ads against the initiative this week.
by John Odermatt / http://lionsofliberty.com/
Does everybody remember the story of Texas teenager Jacob Lavoro, which we covered in an edition of The Morning Roar a few months ago?
Lavoro was arrested in May of this year when his neighbor reporte4d a "strange smell" emanating from his apartment. Rather than knocking on his door and asking what the smell was, the neighbor called the police. The police arrived, searched his house (probably illegally) and found that Lavoro had been making pot brownies.
Because Lavoro used hash oil to make the brownies, instead of marijuana, the state used the entire weight of the brownies – about 1.5 lbs. worth – to determine the amount of drugs possessed. Sugar, flour, and brownie mix all counted as drugs in the eyes of the law. This made the charge against him a first degree felony and if convicted he was set to serve five years to life.
Cassius Methyl / http://theantimedia.org/
The roads in Doncaster, UK are cracked and full of potholes and the city council refused to fix them for decades.
After members of the community put together € 6,000 to fix a road and turn some of the potholes into speed bumps, the city council decided  to respond by digging up the fixed roads.
Not only that, but the council says they will have anyone who tries to fix them or prevent them from being dug up, arrested.
The residents asked the workers who were sent to dig up their road to stop, and the workers stopped out of respect, so the council got upset and threatened to arrest the residents.
Are you tired of the secrecy and extreme Internet censorship proposals in the TPP? Be sure to check out our positive alternative, crowdsourced from over 300,000 people in 155 countries around the globe – learn more at Our Digital Future.
October 16, 2014 – This morning Wikileaks published a second leaked draft of the Intellectual Property chapter of the Trans-Pacific Partnership (TPP). The draft confirms people's worst fears about Internet censorship. That's according to community-based organization OpenMedia, which is leading a large international Fair Deal Coalition aimed at securing balanced copyright rules for the 21st Century.
By Christina Sarich / http://www.globalresearch.ca
Have Bill Gates and his eugenicist foundation's crimes against humanity finally caught up with him? If the Supreme Court of India has anything to say about it, he will face the ramifications of poisoning millions of Indian children with vaccines.
A recent report published by Health Impact News shows that a vaccine empire built on lies can only go on for so long. The reports states:
"While fraud and corruption are revealed on almost a daily basis now in the vaccine industry, the U.S. mainstream media continues to largely ignore such stories. Outside the U.S., however, the vaccine empires are beginning to crumble, and English versions of the news in mainstream media outlets are available via the Internet.

One such country is India, where the Bill & Melinda Gates Foundation and their vaccine empire are under fire, including a pending lawsuit currently being investigated by the India Supreme Court."
"They blew my granddaughter's brains out. They killed her right before my eyes. I watched the light go out of her eyes."
DETROIT, MI — A Special Response Team shattered a family's window in the middle of the night, hurled a flashbang onto a couch next to a sleeping girl, then charged in and shot her in the head.  The hyper-aggressive tactics were made worse by the fact that police had taken it upon themselves to raid both sides of a duplex, when their suspect was only known to reside in one of them.
* * * * *
A Tennessee woman who fell behind on her yard work was cited by code enforcers and has served a stint in jail.
LENOIR CITY, Tenn. (AP) — A Tennessee woman who fell behind on her yard work was cited by code enforcers and has served a stint in jail over her overgrown yard.
Karen Holloway tells WVLT (http://bit.ly/1w6Nzkr) that the issue started in the summer, when the city sent a citation. She admits she didn't properly maintain her yard in Lenoir City in East Tennessee and says it had overgrown trees and bushes, but she says she didn't deserve jail time. She says she fell behind because of personal family issues.
By Tom Breakwell / https://news.vice.com
The string of beheadings of American and British hostages at the hands of the Islamic State has drawn horror and intense media scrutiny the world over, redoubling international determination to defeat the extremist group.
But with IS dominating headlines, it is easy to forget that Saudi Arabia, a member of the UN's Human Rights Council and a close ally of America in the war against the Islamist fighters, is itself routinely carrying out the practice of beheading.
Since January of this year, 59 people have been beheaded in Saudi Arabia under the country's antiquated legal system based primarily around sharia law.