In this video Luke Rudkowski interviews Australian public intellectual and Professor Clive Hamilton about this area of specialty Geo Engineering. In this video Clive tells us how Bill Gates, the Jason Group, CIA, raytheon and big oil companies are working on geo engineering.

He is a member of the Board of the Climate Change Authority of the Australian Government, and is the Founder and former Executive Director of the The Australia Institute. He regularly appears in the Australian media and contributes to public policy debates. Hamilton was granted the award of Member of the Order of Australia on 8 June 2009 for "service to public debate and policy development, particularly in the fields of climate change, sustainability and societal trends".
The U.S. congress confidential report shows CIA, in collarbone with senior Saudi intelligence officials created and funded the so-called Islamic state in Iraq and Syria (ISIS).
The recent report by the congress intelligence committee has found that a network of Saudi-backed jihadists was trained in Jordan by CIA agents and financially assisted by affluent Saudi princes. Elsewhere in the report, it came that CIA was aware a week earlier about ISIS' imminent move to overrun Mousl, Iraq's second largest city.
by Jon Brodkin – http://arstechnica.com/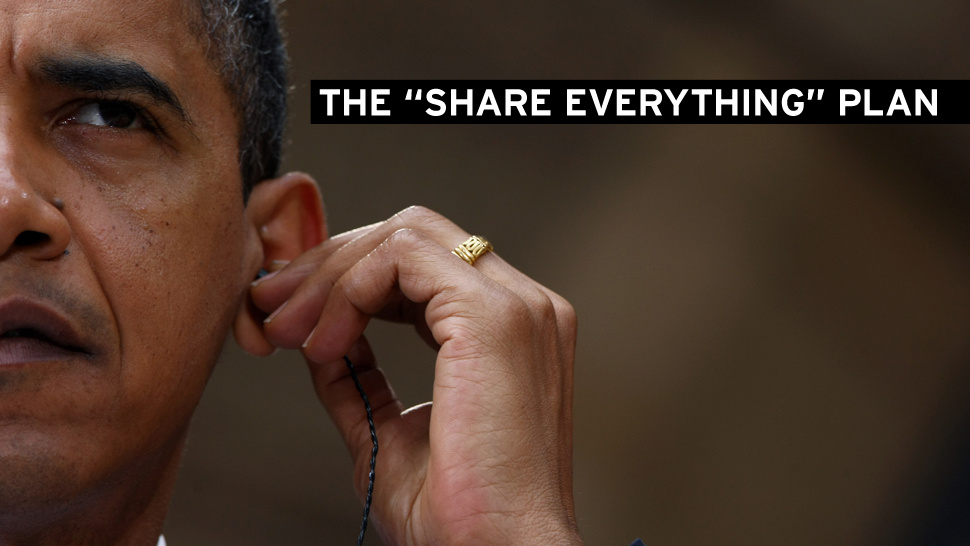 The tech press has competition from Verizon Wireless.
Verizon's wireless subsidiary is bankrolling a tech site called SugarString. It looks kind of like a regular news site at first glance, but scroll to the bottom and you'll see the words, "Presented by Verizon," followed by this disclaimer: "These articles were written by authors contracted by Verizon Wireless. The views expressed on SugarString may not necessarily reflect those of Verizon Wireless."
The site has headlines such as "Why The Future Of Anonymous Browsing Lies In Hardware," "Drag Queen Lady Bunny Speaks on Controversial Facebook Policy," and "Just How Terrible Is Hungary's Proposed Internet Tax?"
SEATTLE (CBS SEATTLE) – The Seattle Times said the paper is "outraged" to learn that the FBI created a fake news story on a "bogus" web page in order to plant tracking software in the computer of a bomb threat suspect.
The FBI fabricated a story to look like a news piece with an Associated Press byline about bomb threats against Lacey's Timberline High School in 2007, according to documents obtained by the Electronic Frontier Foundation (EFF) and revealed by the ACLU on Monday. The FBI also created a fake email link "in the style of the Seattle Times" including details about subscriber and advertiser information. This link was then sent to the suspect's MySpace account.
When the suspect clicked on the bogus link, the hidden FBI software forwarded his location and Internet Protocol information to bureau agents. The juvenile suspect was identified and arrested on June 14 of 2007.
Jon Swaine / http://www.theguardian.com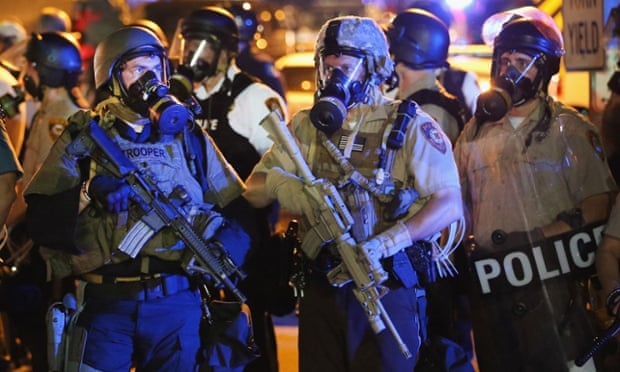 St Louis County police has spent $172,669 since August on teargas, grenades, pepper balls and other civil disobedience equipment
The police department overseeing the protests in Ferguson, Missouri, over the killing of an unarmed 18-year-old has spent tens of thousands of dollars replenishing their stocks of teargas, "less lethal" ammunition and riot gear in advance of a potential revival in demonstrations.
St Louis County police made the purchases amid concerns that hundreds of demonstrators will return to the streets if Darren Wilson, the officer who shot dead Michael Brown in August, is not indicted on criminal charges by a grand jury currently considering the case.
by Larry Hohol / http://www.policestateusa.com
BRADFORD COUNTY, PA — A motorist was viciously beaten, tasered, and maced repeatedly, then charged with 24 separate crimes and maliciously prosecuted for every one of them. He was beaten four (4) times over the course of 11-hours, and not once had he acted maliciously. The incident stemmed from his driving while on an unusually high dosage of legally-prescribed bipolar medication and a subsequent fender bender. Dash-cam footage revealed the extraordinary exaggerations made about the case — 2 years after it took place.
The Traffic Stop
Around 8:20 p.m. on March 8th, 2010, police received a 9-1-1 call regarding a car that had failed to stop after a minor traffic collision. The accident resulted in no injuries and no damage, but one of the drivers did not stop to exchange information. Pennsylvania State Police (PSP) dispatched troopers to investigate this alleged hit-and-run.
By John Vibes / http://thefreethoughtproject.com
A dance party in St. George, Utah was shut down over the weekend because the city will not allow people to dance without permits. However, "Heart of Dixie", the company who organized the event was actually under the impression that they had all of the permits that they needed.
The group has held their annual Halloween event "The Monster Mash" for the past three years in other areas of Utah. This year, they moved their event to St. George, but unfortunately the permit process is far more rigorous there than in other places where they had done business in the past.
http://www.allgov.com/
Federal law enforcement has increasingly used a key provision of thePatriot Act (pdf) to pry into people's lives without having to tell them. This practice has been justified under the guise of counterterrorism, but government statistics show that less than 1% of all "sneak and peek" actions involve suspected terrorists.
Under section 213 of the Patriot Act, law enforcement agencies can carry out sneak-and-peek warrants, which allow agents to "secretly enter, either physically or virtually; conduct a search, observe, take measurements, conduct examinations, smell, take pictures, copy documents, download or transmit computer files, and the like; and depart without taking any tangible evidence or leaving notice of their presence." Suspects can be informed of the search later.
CONOR FRIEDERSDORF / http://www.theatlantic.com/
Local authorities are investigating a highway-patrol scandal, but their perverse incentives mean federal authorities need to step in.
The story the court documents tell is alarming.
After an automobile crash, a young woman suspected of drunk driving was getting checked out for injuries. A California Highway Patrol officer, five-year veteran Sean Harrington, had her cell phone. He found a photo of her in a bikini. So he allegedly sent the image to his own phone, and then, though already guilty of criminal conduct, he forwarded the image to another California Highway Patrol officer. "Taken from the phone of my 10-15x while she's in X-rays," he texted. "Enjoy buddy!!!"
The colleague upbraided him for violating a citizen's privacy, contacted a commanding officer, and arranged for Harrington's arrest on felony charges. I kid, of course. The colleague actually complained that the photo wasn't more explicit.
In this video Luke Rudkowski interviews journalist and film maker Tyrone D Murphy in London England about the infamous Groucho Club.

Jeremy Seifert – Director of GMO OMG and DIVE! – joins We Are Change Colorado to discuss the GMO labeling fights in CO & OR. Find GMO OMG on Netflix or buy it here: http://www.gmofilm.com/ http://www.divethefilm.com/ http://wearechangecolorado.org/ #YESON105 #YESON92
Written by: Tiobe / http://anonhq.com
A Gulfstream II jet, aircraft # N987SA, allegedly used to transport Central Intelligence Agency (CIA) rendition prisoners from Europe and America to Guantanamo Bay, Cuba crash-landed Sept. 24, 2007 in Mexico carrying a cargo of over four tons of cocaine. It is suspected the Gulfstream jet ran out of fuel as it traveled from Colombia to the United States.
Federal Aviation Association records list the plane in question as belonging to Atef Hanna of Tarpon Springs Florida, but at the time of the incident, it was registered to Donna Blue Aircraft, Inc.
By Erik Wemple / http://www.washingtonpost.com/
At some point, a compendium of condemnations against the Obama administration's record of media transparency (actually, opacity) must be assembled. Notable quotations in this vein come from former New York Times executive editor Jill Abramson, who said, "It is the most secretive White House that I have ever been involved in covering"; New York Times reporter James Risen, who said, "I think Obama hates the press"; and CBS News's Bob Schieffer, who said, "This administration exercises more control than George W. Bush's did, and his before that."
USA Today Washington Bureau Chief Susan Page has added a sharper edge to this set of knives. Speaking Saturday at a White House Correspondents' Association (WHCA) seminar, Page called the current White House not only "more restrictive" but also "more dangerous" to the press than any other in history, a clear reference to the Obama administration's leak investigations and its naming of Fox News's James Rosen as a possible "co-conspirator" in a violation of the Espionage Act.
ALEX CLARK-YOUNGBLOOD / http://panampost.com/
Alaska, Oregon, DC, and Florida Demonstrate Diverse Approach to Ending Prohibition
November's midterm elections represent the next phase of marijuana legislation reform in the United States. Marijuana reform efforts will be put to a vote in Alaska, Oregon, Washington, DC, and Florida.
This year's ballot measures come on the heels of 2012's initial wave of legalization in Colorado and Washington, but a close look reveals significant differences between each of them.
Alaska
The details of Ballot Measure 2 in Alaska are similar to those within standing Colorado law. Alaska residents over the age of 21 would be allowed to possess up to an ounce of marijuana, while cultivating a maximum of six plants in their home.