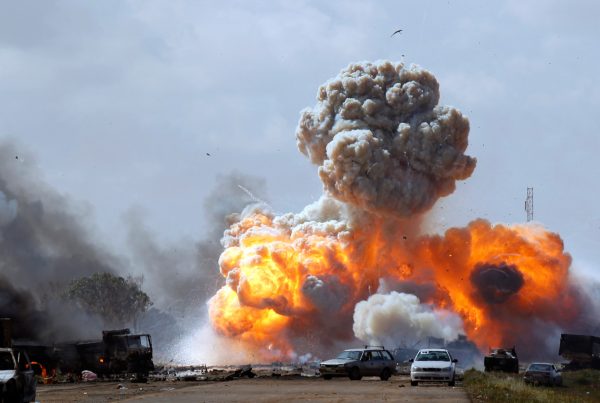 .
Jason Ditz
While initial reports from last night suggested only a handful of deaths in the airstrike against a hospital in the rebel-held part of the Syrian city of Aleppo, as more and more bodies were recovered from the ruins the toll continued to rise.
The Syrian Observatory for Human Rights has now put the death toll at 27, while other local groups have suggested it was even higher. Doctors Without Borders (MSF), which supports the hospital, says it was more or less completely destroyed in a direct air strike.
The Syrian military denied involvement in the strike, insisting they had no warplanes in the area at the time. Russia has yet to comment on the matter. The district attacked is held by rebels including al-Qaeda's Nusra Front, which has made it a target in recent days.
Likewise, the Nusra Front has been shelling and firing rockets at a western Aleppo district controlled by the government. Much as with the airstrikes, the casualties appear to be almost exclusively civilians, with at least 11 killed yesterday in government districts, and the Syrian state media reporting it could be as many as 14.
Read More