Today's brutal attack at Ohio State University left one attacker dead and two in custody.
Now Abdul Razak Ali Artan, a Somali refugee, has been identified as the suspect who allegedly launched a car and knife attack on the Ohio State campus, leaving nine people injured.
REPORT: US official identifies Ohio State attack suspect as Abdul Razak Ali Artan, a Somali-born US resident.

— Associated Press (@AP) November 28, 2016
This incident bears a striking similarity to another stabbing attack earlier this year in Minnesota, in which another college aged Somali immigrant stabbed nine people in a shopping mall. Needing only a knife, these two Somali refugees caused nationwide panic and several devastating injuries.
Today's attack took place at 9:52 a.m., when police report Artan ran into pedestrians with a car and then exited with a butcher knife, stabbing several people.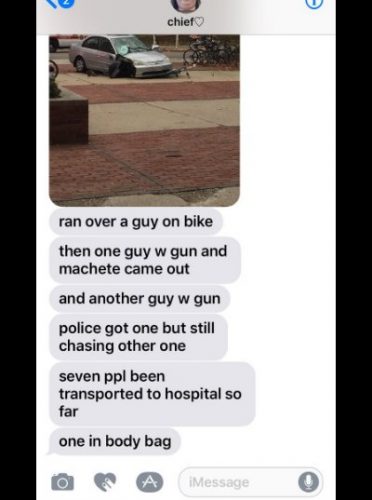 The suspect, who was killed by police during the attack, was identified hours after the attack took place. Reports indicate that Artan drove a car into a group of students who had left a building following a fire drill, but it was not reported whether the suspect was responsible for triggering the alarm. There were initial rumors that two other suspects may have been involved, but it has now been reported that Abdul Ali Artan was the only suspect.