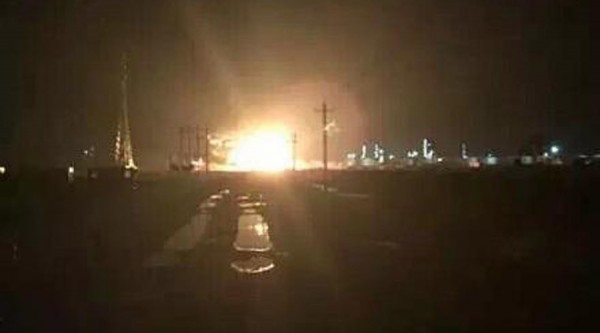 (rt)Another huge blast at a chemical facility has reportedly occurred in the Chinese province of Shandong. The explosion, located in an industrial zone in Lijin, Dongying City, happened late on Monday, China's People's Daily reported.
The blast was so massive it could be seen and heard from a great distance. A chemical factory is believed to have been in the area. According to People's Daily, the blast happened at around 11:30pm local time (3:30pm GMT).
No immediate reports of casualties or damages were available.