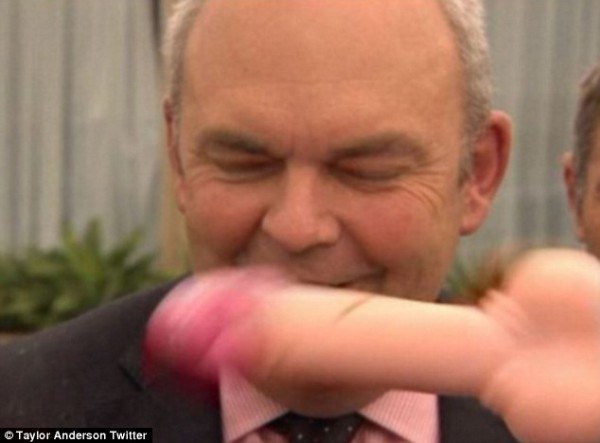 New Zealanders have a unique way with expressing themselves through protest: This time, it features an economic development minister — and a flying dildo.
A woman tossed the jiggly sex toy at Minister Steven Joyce while he was talking on-air to reporters at Waitingi on the North Island's toe.
He was espousing the benefits of the highly secretive Trans Pacific Partnership economic agreement currently under negotiation.
It slapped against his lips and bounced off a nearby reporter's breasts — before falling limply at their feet.
The offending member of the public was immediately hustled away — and into the arms of the boys in blue.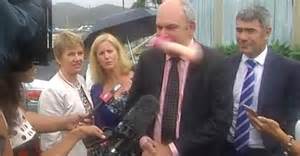 The minister took it on the chin — before making a quick withdrawal.
Social media immediately erupted into a frenzy of witty quips.
#dildogate and Steven Joyce surged into the top trends.
When asked if this was a first for him, Joyce began: "Yes, it would be fair to say, under any circumstances …"
He then quipped: "It would be unfortunate for being known for this incident."
Too late.
The protester had recently been interviewed by One News over her anti-Trans Pacific Partnership stance.
"With the signing coming up next week, I thought it was really important that we take a really strong stand against this to protect the people of New Zealand, really.
"I'm here as a nurse because I'm worried about the patient rights and how many people will essentially die if this goes through because the price of medication's going up, so yeah, it's something I feel really strongly about."
This article originally appeared on News.com.au.