Stephanie Seneff, a Senior Research Scientist at MIT and author of over 170 peer-reviewed scholarly articles, said during a presentation that "I predict by 2025 half the kids born will be diagnosed with autism."
Seneff notes that the number of diagnoses of autism have been steadily increasing, which she claims could be attributed to the use of glyphosate, a chemical in the popular weed killer Roundup, owned by Monsanto.
Seneff also has an online presentation on the topic, which furthermore claims that glyphosate is "an antibiotic that preferentially kills the good bacteria." She also states that "we depend on our gut bacteria in many ways."
Monsanto says on their website that "farmers, as well as homeowners and others, have been using Roundup® and other glyphosate products for more than 40 years," a quote which illustrates the break between a prominent work of research and the reality of the food industry.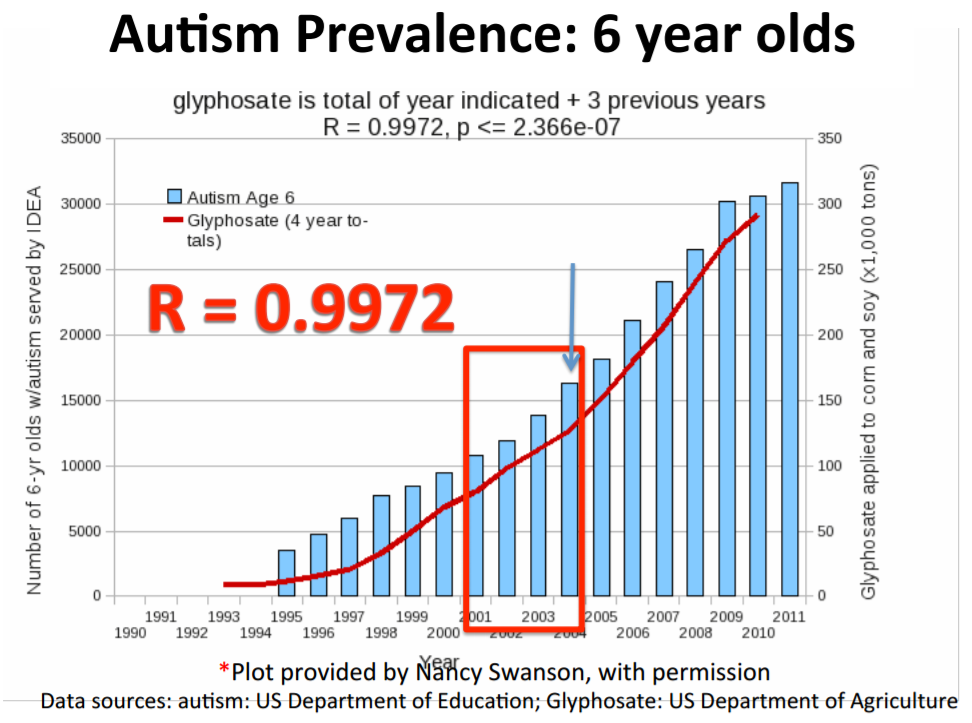 It's not just autism that Dr. Seneff is worried about. Her presentation goes on to say that "glyphosate usage on corn and soy crops correlates with the epidemic we're seeing in autism, Alzheimer's disease, celiac disease, and other intestinal disorders."
She states that studies arguing that glyphosate is harmless are fabricated to produce immediate results, asserting that the "insidious effects of glyphosate accumulate over time… Most studies are too short to detect damage."
Another Study Which Says Glyphosate Isn't Harmless
Recently Dr. Michael Antoniou of the UK has come forward with another study that also concludes that glyphosate and Roundup are not as harmless as Monsanto might like to admit.
As reported by the Center for Research on Globalization, Antoniou describes his study by saying that "for the very first time we have established a causative link between an environmentally relevant level of daily ingestion of Roundup and a serious disease, non-alcoholic fatty liver disease."
In other words, autism, Alzheimer's disease, and the other complications pointed out by Dr. Seneff might not be the only things you have to worry about if you consume this substance.
Because of the widespread use of Roundup and its active ingredient glyphosate, sources have pointed out that it can now be found in human urine, water, and even in genetically modified food.
For more information on glyphosate, check out Dr. Stephanie Seneff's full lecture below.