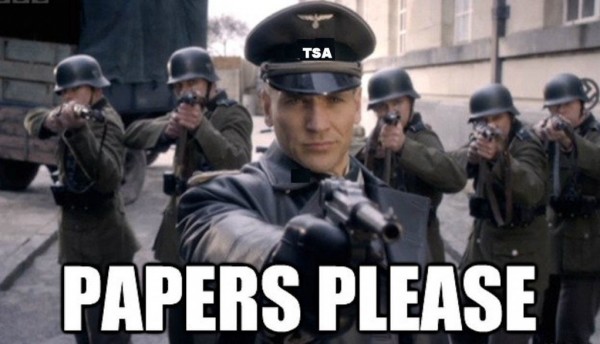 By John Galt | Activist Post
It has been speculated by those who have been researching the ongoing encroachment of the national security state that it would be fully implemented through a range of restrictions that would make it all but impossible to engage with modern society if one is "non-compliant."
Enter the "enhanced" driver's license.
First off, it's worth noting that having a driver's license at all is a restriction on one's liberty. Nevertheless, for those who have given in to that bit of soft tyranny, it now appears that the standard license is not going to be sufficient to travel as you wish.
New Yorkers looking to board a domestic flight or take a cruise next year could find themselves grounded unless they have driver's licenses containing additional security data soon to be required by the federal government.
That's because the state has failed to comply with the minimum standards of the federal Real ID system, according to the U.S. Department of Homeland Security…
The enhancements include essentially turning the driver's license into a passport even for domestic travel and access to many domestic locations. Naturally, it also is replete with the latest tracking tech.