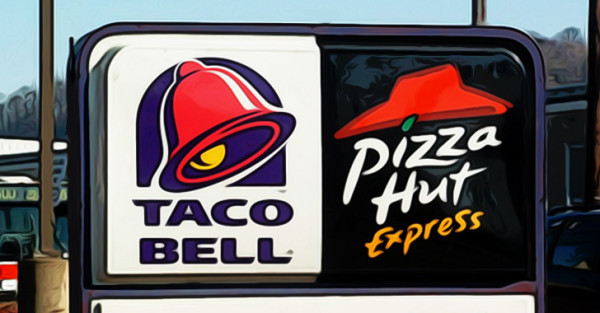 Source: Anti-Media
Hundreds of thousands of people around the world filled the streets over the weekend for the 3rd annual March Against Monsanto. Not only has the March heightened the public's awareness about the crimes of Monsanto, it has also played its part in helping apply consumer pressure on food companies to provide natural ingredients in their products.  
Before the tan of the marchers has even had time to fade, another company has now bowed to the demands of the customer.
Taco Bell and Pizza Hut, who are both owned by YUM Brands, have announced that they are abandoning artificial colors and flavors.
For example, artificial dye Yellow No. 6 will be removed from Taco Bell's nacho cheese, Blue No. 1 will be taken out of its avocado ranch dressing and carmine, a bright pigment, will be removed from its red tortilla strips. Actual black pepper will also be used in seasoned beef, replacing black pepper flavoring. High-fructose corn syrup and unsustainable palm oil are also on Taco Bell's ingredient chopping block.
Don't lace up your shoes and start 'Running for the Border' quite yet though, the changes will not affect ingredients in soft drinks or co-branded products, such as their Doritos-flavored taco shells.
Liz Matthews, the faux-Mexican fast food chain's chief food innovation officer, said that the transition from artificial to natural ingredients should be complete by the end of the year. Pizza Hut also plans to remove artificial flavors and colors by the end of July.
Earlier this year, Chipotle announced that they would be implementing an entirely GMO-free menu, and Panera, McDonald's and Subway have also announced they will start using more natural ingredients. McDonald's also said that they plan on closing the doors of 700 restaurants worldwide in 2015.
While these fast food restaurants still may not be the healthiest option for sustenance available, it is a step in the right direction that at least some of the public's concerns are finally being addressed.