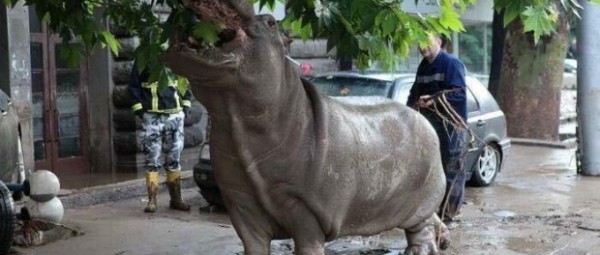 (Your News Wire) Georgia police officers have come under under fire for killing animals that escaped from Tbilisi zoo during the weekends devastating flood
They have been accused of overreacting by shooting many of the animals unnecessarily, as hundreds of volunteers joined the clear-up effort at the damaged site.
Georgia police officers sent to the zoo posed for photographs with dead lions and tigers like big-game hunters, say staff at zoo that has lost half of its animals. One of the workers who was in tears as she spoke and asked not to be named, said "I couldn't believe what I was seeing, it was like a trophy for them."
The Guardian reports:
In one case, staff said a wolf they had successfully tranquilised and safely tethered was then shot by police as it lay on the ground. Only three of the zoo's original 20 wolves survived.