Source: Revolution News
A shocking video shows militants in Ukraine hanging a pregnant woman and her husband, yet more evidence of atrocities being committed by pro-Kiev neo-nazi fighters, now receiving training and support from the USA.
The chilling clip shows two individuals with bags over their heads strung up to a rudimentary gallows in a forest as three militants pose with the bodies and take photographs. The ropes around their necks are attached to a nearby vehicle. The woman is clearly heavily pregnant.
The car then drives in the opposite direction as the two victims are brutally hung while they writhe and struggle.
The militants then pose with the bodies for a second time and take more video footage and photographs. (GRAPHIC WARNING)
https://www.youtube.com/watch?v=uBKmcQLGYGk
Meanwhile, the General Prosecutor's office of LPR made a statement which confirmed that the video of the execution was really found on the phone of one of Ukrainian saboteurs from a subversive-intelligence group, which was liquidated by LPR people's militia forces.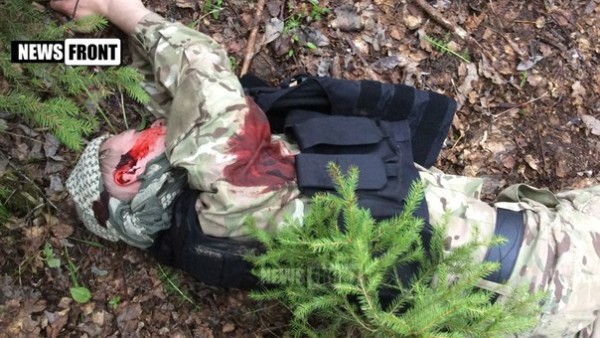 The video was recovered from the cell phone of one of the executioners of the Ukrainian battalion, the people's militia liquidated LC (pictured).