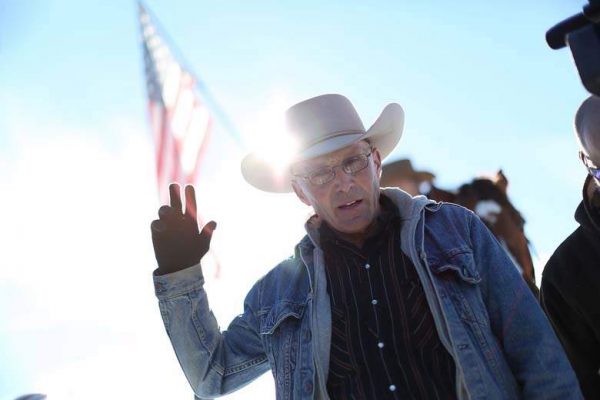 Following the investigation into her husband's death, Jeanette Finicum has decided to file a wrongful death claim against the FBI and other authorities involved in his fatal shooting. Finicum has hired an attorney from Idaho and is conferring with others as to the evidence they believe that shows LaVoy Finicum was murdered on January 26, 2016.
During a follow up press conference in St. George Wednesday, Jeanette said her husband didn't deserve to die, and that the stop by police was a "kill zone."
"My family and I reject the bias whitewash conclusion reported yesterday." said Finicum. "My lawyers have assured me that the men who ambushed my husband, who set him up for death, who assassinated him, will face justice in a court before an unbiased jury." She said that will determine whether her husband was killed through a wrongful action or a mission on the part of the police.
On Tuesday, the investigation in Deschutes County, Oregon revealed that LaVoy Tinicum's shooting death was "justified" by those who pulled the trigger. LaVoy was shot three times, with one fatal shot to his heart.
The FBI claimed they found a gun in LaVoy's pocket, but his wife hasn't been able to see it to know if it's his. She said she doesn't even know if was really on him.
While authorities on Tuesday accounted for eight bullets that they said were shot at LaVoy and into the vehicle, they have yet to account for the one that ended up in Ryan Bundy's shoulder.
Read More