Article by Jackson Marciana
After Episcopal minister Mark Sims was charged several times for feeding the homeless in Fort Lauderdale, local, prominent attorneys have decided to fight back on his behalf by suing the city.
Sims is one of the first to be charged with feeding the homeless under the new city law that prohibits such charitable deeds, unless at specific, government designated facilities. Feeding the homeless in public is now completely illegal under the city ordinances. But local attorneys Bill Scherer and Bruce Rogow say that this law is completely illegal and unconstitutional.
In this video Luke Rudkowski talks about the latest developments in Mexico as protesters are kean on overthrowing their government.

In this video Luke Rudkowski breaks down the lame duck congress voting on the AUMF in 2014.

SOURCES:
https://www.youtube.com/user/wearechange/search?query=kill+list
http://rare.us/story/the-u-s-senate-is-about-to-reauthorize-the-patriot-act-and-no-one-is-talking-about-it/
http://www.nytimes.com/2014/11/19/opinion/military-action-in-syria-requires-a-new-aumf.html?_r=0
https://firstlook.org/theintercept/2014/11/18/sunday-shows-infatuated-with-war/
http://www.newrepublic.com/article/120278/congress-must-pass-aumf-islamic-state-iraq-and-syria-right-now
http://www.usnews.com/opinion/blogs/world-report/2014/01/10/repeal-the-aumf-and-end-the-war-on-terror
Act of Terror from Fat Rat Films on Vimeo.
While filming a routine stop and search of her boyfriend on the London Underground, Gemma suddenly found herself detained, handcuffed and threatened with arrest.
Act of Terror tells the story of her fight to bring the police to justice and prevent this happening to anyone else, ever again.
It is easy to forget about the 2000 Terrorism Act and its damaging effect on civil liberties and human rights.  Act Of Terror puts the spotlight back on this murky law, and demands that we keep vigilant in the face of ever increasing state power.
http://governor.mo.gov/
Executive Order 14-14
WHEREAS, the City of Ferguson and the St. Louis region have experienced periods of unrest over the past three months; and
WHEREAS, the United States Department of Justice and St. Louis County authorities are conducting separate criminal investigations into the facts surrounding the death of Michael Brown; and
WHEREAS, the United States Department of Justice and St. Louis County authorities could soon announce the findings of their independent criminal investigations; and
WHEREAS, regardless of the outcomes of the federal and state criminal investigations, there is the possibility of expanded unrest; and
WHEREAS, the State of Missouri will be prepared to appropriately respond to any reaction to these announcements; and

In this video Luke Rudkowski has an exclusive interview with Uber CEO and Founder Travis Kalanick.
In this video Luke Rudkowski explains the greater geopolitical chess game that is causing gas and oil prices to drop globally.

\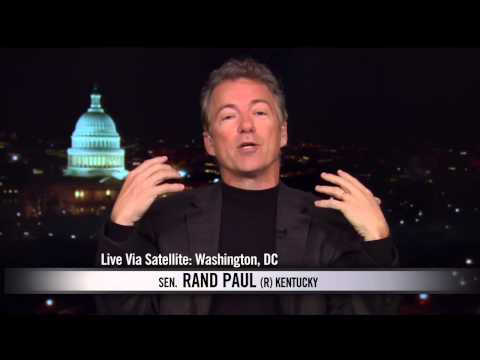 The federal government has significantly expanded undercover operations in recent years, with officers from at least 40 agencies posing as business people, welfare recipients, political protesters and even doctors or ministers to ferret out wrongdoing, records and interviews show.
In this video Luke Rudkowski talks about a fake viral video that was produced by a NATO country to be used as propaganda.

SOURCES:
In this video Luke Rudkowski breaks down the latest redacted letter that was sent by the FBI to MLK.

By Tom Hays / http://www.policeone.com/
NEW YORK — A former New York City police officer whose bizarre online exchanges about kidnapping and eating women landed him behind bars and earned him tabloid infamy as the "cannibal cop" was sentenced to time served on Wednesday after telling a judge that the women were "never in danger."
Gilberto Valle had faced a possible life term after his 2013 conviction for kidnapping conspiracy. But U.S. District Judge Paul Gardephe threw out the jury's guilty verdict earlier this year, clearing the way for Valle to be sentenced on a misdemeanor charge of using a restricted law enforcement database to secretly look up personal information about women he knew.
"I just hope they know they were never in danger," Valle said. "I would never do the things I talked about on the Internet — never."
Via EFF.org
Nov. 11, 2014
Recently, Verizon was caught tampering with its customer's web requests to inject a tracking super-cookie. Another network-tampering threat to user safety has come to light from other providers: email encryption downgrade attacks. In recent months, researchers have reported ISPs in the US and Thailand intercepting their customers' data to strip a security flag—called STARTTLS—from email traffic. The STARTTLS flag is an essential security and privacy protection used by an email server to request encryption when talking to another server or client.1
By stripping out this flag, these ISPs prevent the email servers from successfully encrypting their conversation, and by default the servers will proceed to send email unencrypted. Some firewalls, including Cisco's PIX/ASA firewall do this in order to monitor for spam originating from within their network and prevent it from being sent. Unfortunately, this causes collateral damage: the sending server will proceed to transmit plaintext email over the public Internet, where it is subject to eavesdropping and interception.
This type of STARTTLS stripping attack has mostly gone unnoticed because it tends to be applied to residential networks, where it is uncommon to run an email server2. STARTTLS was also relatively uncommon until late 2013, when EFF started rating companies on whether they used it. Since then, many of the biggest email providers implemented STARTTLS to protect their customers. We continue to strongly encourage all providers to implement STARTTLS for both outbound and inbound email. Google's Safer email transparency report and starttls.info are good resources for checking whether a particular provider does.
Several Standards for Email Encryption
The SMTP protocol, the underpinning of email, was not originally designed with security in mind. But people quickly started using it for everything from shopping lists and love letters to medical advice and investigative reporting, and soon realized their mail needed to be protected from prying eyes. In 1991, Phil Zimmerman implemented PGP, an end-to-end email encryption protocol that is still in use today. Adoption of PGP has been slow because of its highly technical interface and difficult key management. S/MIME, with similar properties as PGP, was developed in 1995. And in 2002, STARTTLS for email was defined by RFC 3207.
While PGP and S/MIME are end-to-end encryption, STARTTLS is server-to-server. That means that the body of an email protected with, e.g. PGP, can only be read by its intended recipient, while email protected with STARTTLS can be read by the owners of the sending server and the recipient server, plus anyone else who hacks or subpoenas access to those servers. However, STARTTLS has three big advantages: First, it protects important metadata (subject lines and To:/From/CC: fields) that PGP and S/MIME do not. Second, mail server operators can implement STARTTLS without requiring users to change their behavior at all. And third, a well-configured email server with STARTTLS can provide Forward Secrecy for emails. The two technologies are entirely compatible and reinforce each other. The most secure and private approach is to use PGP or S/MIME with a mail service that uses STARTTLS for server-to-server communication.
There are several weak points in the STARTTLS protocol, however. The first weakness is that the flag indicating that a server supports STARTTLS is not itself encrypted, and is therefore subject to tampering, which can prevent that server from establishing an encrypted connection. That type of tampering is exactly what we see today. EFF is working on a set of improvements to STARTTLS, called STARTTLS Everywhere, that will make server-to-server encryption more robust by requiring encryption for servers that are already known to support it.
It is important that ISPs immediately stop this unauthorized removal of their customers' security measures. ISPs act as trusted gateways to the global Internet and it is a violation of that trust to intercept or modify client traffic, regardless of what protocol their customers are using. It is a double violation when such modification disables security measures their customers use to protect themselves.
Update: the footnote in an earlier version of this post incorrectly described port 587 as "TLS-wrapped."
1. If you have netcat (nc) installed, you can test your connection for STARTTLS downgrades using the commands shown here.
2. Desktop email clients like Thunderbird generally send outbound email on a different port, 465 or 587, and may not be commonly affected. But there are some exceptions, like the software used by the Golden Frog engineer who spotted an issue on AIO Wireless.
By John Vibes / http://thefreethoughtproject.com
According to new FBI statistics released this week, violent crime rates in the US fell over 4% in the past year alone, bringing the amount of violent crimes lower than it has been in nearly 40 years. The statistics showed that there were an estimated 1.16 million violent crimes in the year of 2013, which is the lowest number since 1978, when 1.09 million were recorded.
Broken down, the report revealed that manslaughter dropped by 4.4% to 14,196, the lowest rate since 1968, while instances of rape were down 6.3%. Despite the tough economic times, robbery is also down by 2.8% and property crimes were down by 4.1%.