Grasp The Nettle graspthenettlefilm.com follows the exploits of a ragtag band of land rights activists in
London as they struggle against corporations, government, police – and themselves –
in their efforts to create alternative communities outside the framework of consumer society.
Adam Kokesh has been sentenced to 2 year probation with time served Friday morning in D.C. Superior Court,. The prosecutors had sought a 12 month sentence due to the fact that 31-year-old Adam Kokesh, remains "unremorseful for his actions" and is at a "high risk for recidivism."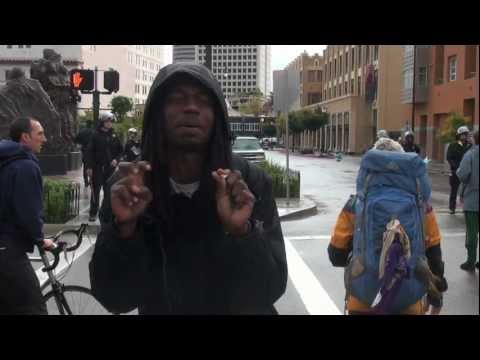 MEDIA ROOTS — On Saturday, November 19, 2011, Occupy Oakland (OO) held another mass day of action after the nationwide crackdowns against the Occupy Movement days before. Thousands vigorously took to the streets and jubilantly marched through downtown Oakland and around Lake Merritt before tearing down a fence around an empty lot at 19th & Telegraph to establish another OO encampment.
The demonstrators held a huge dance party in the streets despite the pouring rain, as over thirty tents were set up by occupiers.  Although, not enough people held the space overnight to prevent a third raid from Oakland PD the next morning, 11/20, the Occupy Movement continues undeterred.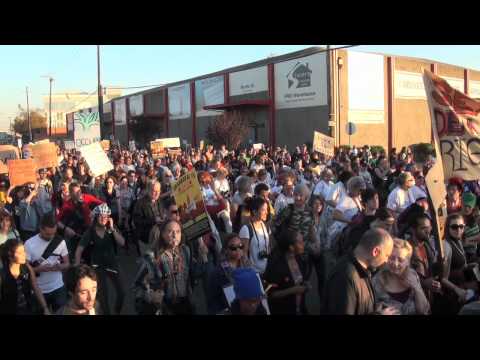 Abby Martin of Media Roots captures some great energy and epic highlights from the day of the historic general strike in Oakland on 11-2-11.
Footage includes the strike, the shutdown of the banks around town, the march to the port and the shutdown of the Port of Oakland.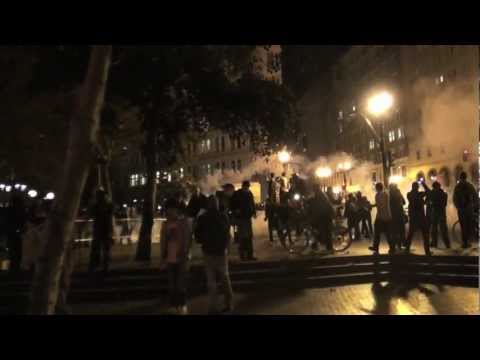 Abby Martin of Media Roots captured the extremely tense moments of the Oakland PD's standoff with the Occupy Wall Street protestors before the brutal crackdown occurred.
Things came to a head around 7:45 pm when the Oakland PD started throwing smoke bombs and tear gas canisters into the crowd completely unprovoked. This is what a police state looks like!
Contact Oakland Mayor Jean Quan here: http://www.oaklandnet.com/contactmayor.asp