Even as revelations continue to emerge about the full extent of government surveillance, and databases of every stripe seem to be on the rise, we cannot ignore some of the victories.
Little by little, we are beginning to see a roll-back of some of the surveillance state.
From highways to small towns, the high-tech surveillance grid is being exposed and is provoking outrage among fully informed citizens. In recent months we have seen Seattle police deactivate a Wi-Fi surveillance network after it was exposed that the little white boxes identified across the city were really a mesh network that could surveil any member of the public possessing an Internet-ready device.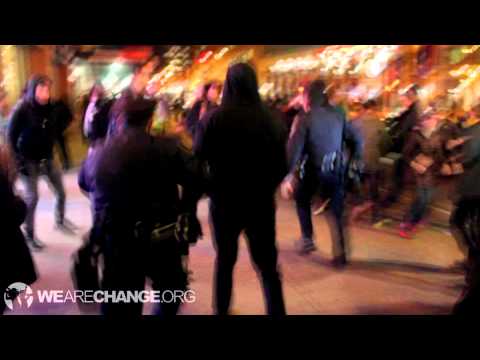 madness from the Big Apple. Recorded 1.29.12
support us
http://www.wearechange.org/?page_id=9453
http://www.facebook.com/LukeWeAreChange
http://www.twitter.com/LukeRudkowski
http://www.WeAreChange.org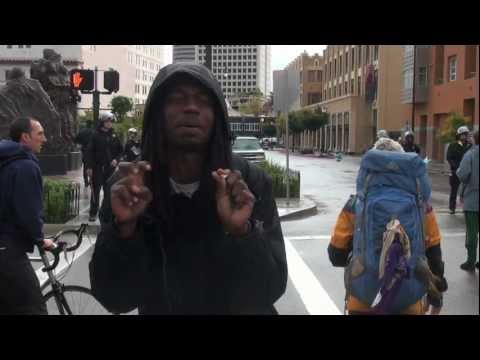 MEDIA ROOTS — On Saturday, November 19, 2011, Occupy Oakland (OO) held another mass day of action after the nationwide crackdowns against the Occupy Movement days before. Thousands vigorously took to the streets and jubilantly marched through downtown Oakland and around Lake Merritt before tearing down a fence around an empty lot at 19th & Telegraph to establish another OO encampment.
The demonstrators held a huge dance party in the streets despite the pouring rain, as over thirty tents were set up by occupiers.  Although, not enough people held the space overnight to prevent a third raid from Oakland PD the next morning, 11/20, the Occupy Movement continues undeterred.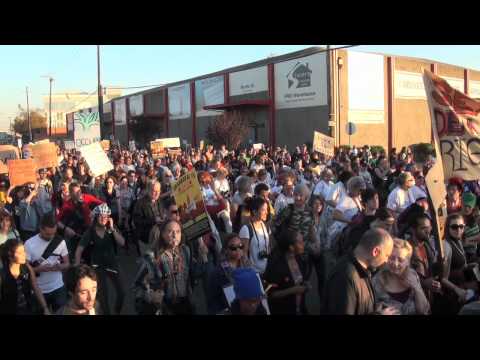 Abby Martin of Media Roots captures some great energy and epic highlights from the day of the historic general strike in Oakland on 11-2-11.
Footage includes the strike, the shutdown of the banks around town, the march to the port and the shutdown of the Port of Oakland.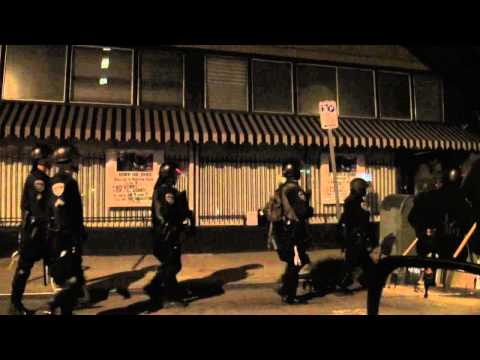 Abby Martin of Media Roots went out to cover the immediate aftermath of the brutal police raid of Occupy Oakland at 6:20 am on October 25, 2011.
500+ Oakland PD used tear gas, rubber bullets and completely leveled two encampments of peaceful protestors practicing civil disobedience. 90+ protestors were then arrested.
Contact the Mayor Jean Quan here: http://www.oaklandnet.com/contactmayor.asp